Adidas unveils Match Ball for
2011 FIFA Women's World Cup™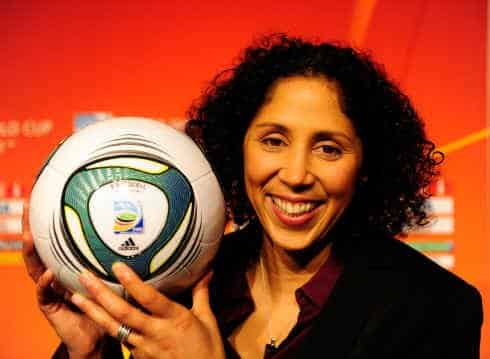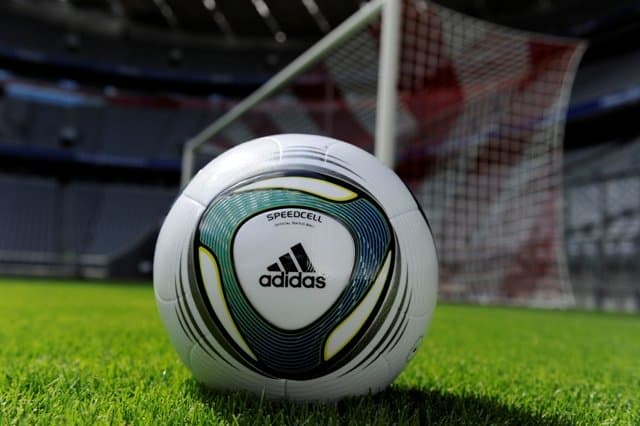 FIFA and adidas celebrate women's football 01-Dec-2010Adidas and FIFA unveiled the Adidas SPEEDCELL – the Official Match Ball of the FIFA Women's World Cup 201 in Germany. The ball was presented for the first time during the Official Final Draw ceremony in Frankfurt. SPEEDCELL" stands for speed, power and team spirit. The central design elements of the ball, alongside the fresh colors, are the eleven lines which symbolically represent the eleven players and depict the unity of every football team. The design is inspired by the rotating, fast and dynamic movements in football.Simular in design to the Jabulani Men's World Cup Ball.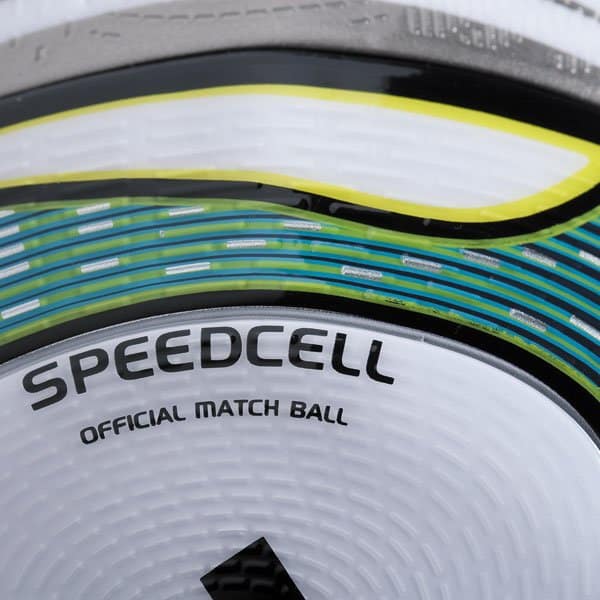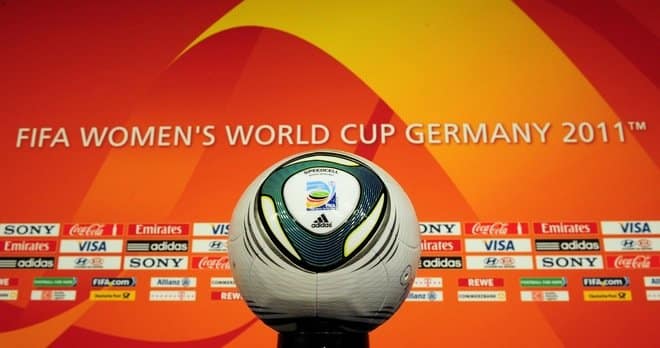 Steffi Jones, Head of organization committee for 2011 FIFA Women's World Cup TM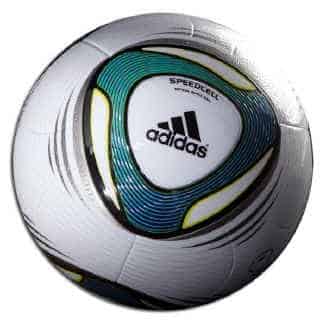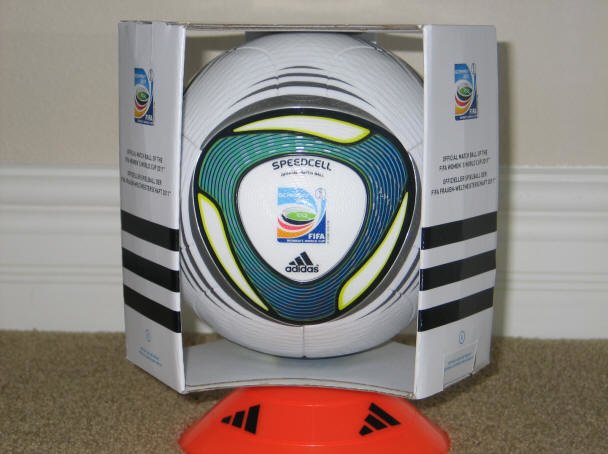 Thank you Jacques Barralon for the above picture.