Taking a penalty in soccer is an intense scenario with certain players having earned a reputation for their ability to consistently convert them. The best penalty takers possess a unique blend of technique, composure and mental toughness. They approach the challenge with confidence and are able to avoid the distractions of expectation.
With a keen eye for placement and precise contact, the best penalty takers are capable of expertly guiding the ball into the back of the net, leaving goalkeepers helpless and fans to celebrate!
Who are the best soccer penalty takers of all-time?
10. Alessandro Del Piero
Taken: 92 Scored: 72
Conversation Rate: 84%
Italy and Juventus legend Alessandro Del Piero became known as an incredible dead-ball specialist. He was a top-class free-kick taker, fantastic from the penalty spot – scoring 77 times throughout his career whilst only failing to register on 15 occasions – making him one of the best penalty takers of all-time.
Del Piero is Juventus' all-time top scorer. He scored 290 goals for the Turin giants and is considered to be one of their greatest players. Del Piero netted a total of 27 times for Italy and is their fourth highest scorer of all time. He won six Serie A titles, the 1996 UEFA Champions League and FIFA World Cup in 2006.
9. Cristiano Ronaldo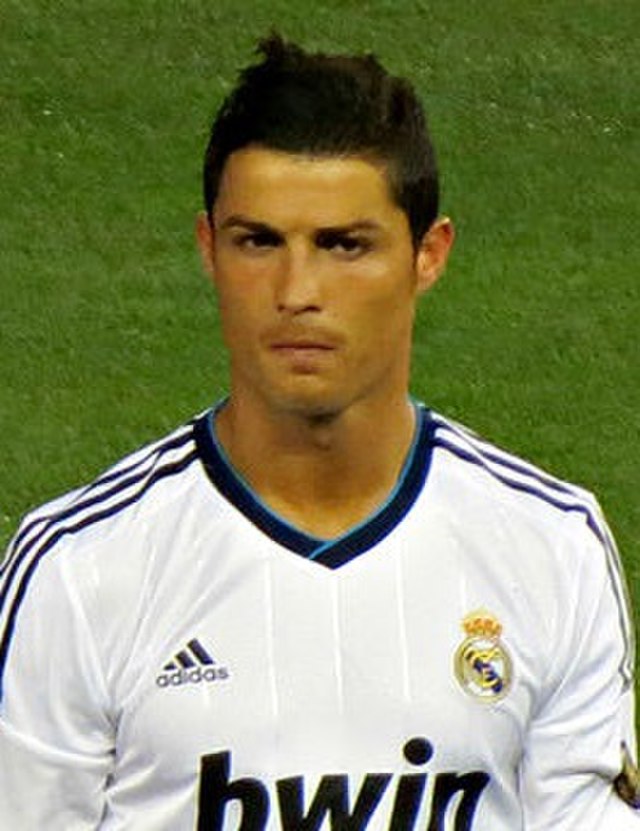 Taken: 180 Scored: 151
Conversation Rate: 84%
Cristiano Ronaldo has taken the most penalties in the sport's history. As one of the best penalty takers of all-time, the Portuguese legend has taken 180 spot kicks throughout his career so far and has successfully converted 151 or 84% of them. To register so many times across a twenty-year period, it highlights CR7's incredible mental strength and undoubted quality.
Perhaps his most high-profile penalties include a winning strike for Portugal against England in the 2006 World Cup quarter final, and the high pressure title clinching kick at the close of the 2016 Champions League final – handing Los Blancos their third European title in a row.
8. Frank Lampard
Taken: 70 Scored: 60
Conversation Rate: 86%
Frank Lampard is the second-most successful penalty taker in Premier League history and Chelsea's all-time top scorer with 211 goals for the Stamford Bridge side. In total he scored 60 penalties for both club and country, missing only ten times and a conversation rate of 86%
One of the best penalty takers ever, the Englishman was Chelsea's first-choice taker for the majority of his stay in London and even converted his spot-kick in their gut wrenching defeat to Manchester United during the 2008 UEFA Champions League final.
7. David Villa
Taken: 84 Scored: 72
Conversation Rate: 86%
David Villa was renowned for his clinical finishing, agility and game-changing intelligence on the soccer field. He regularly showcased his talents at both club and international levels, achieving notable success with Valencia, Barcelona and Atletico Madrid.
As one of the best penalty takers of all-time, he scored 72 of the 84 penalties faced during his playing days. Villa won multiple domestic and international titles, a vital member of the Spanish national team who triumphed at the 2010 FIFA World Cup and the UEFA Euro Championships in 2008.
6. Bruno Fernandes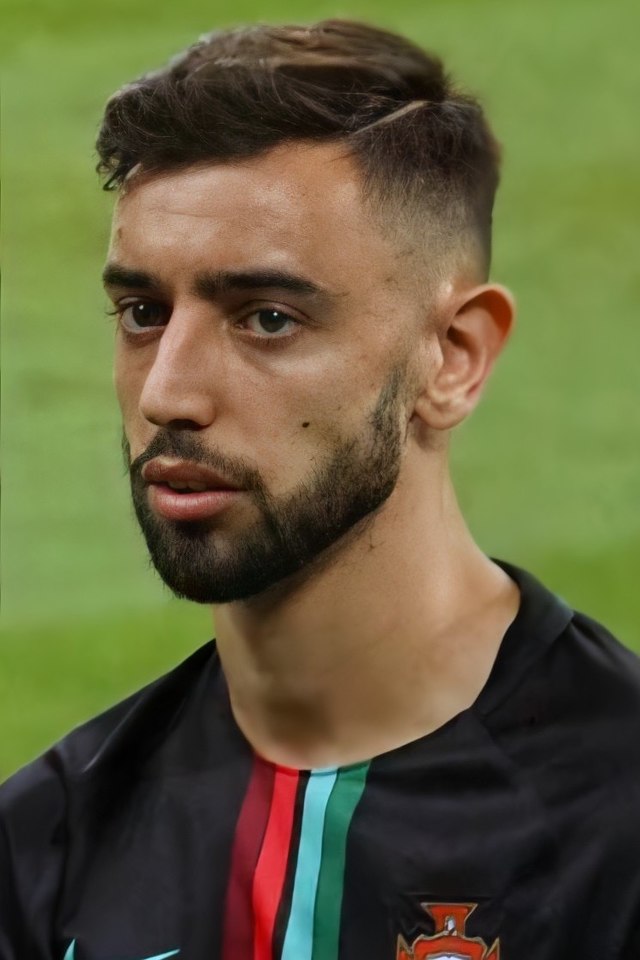 Taken: 51 Scored: 46
Conversation Rate: 90%
With Bruno Fernandes active today, Manchester United's Portuguese midfielder still has the opportunity to better his current penalty record. To date, he has taken 51 spot kicks and successfully dispatched 46 of them. He has undeniably made a profound impact at Old Trafford since his arrival in January 2020.
Fernandes' technical ability and goal-scoring prowess is nothing short of remarkable as he consistently finds the back of the net with clinical finishes, stunning long-range strikes and of course from twelve yards – making him one of the best penalty takers of all-time.
5. Mario Balotelli
Taken: 52 Scored: 47
Conversation Rate: 90%
Perhaps one the most surprising and unexpected best soccer penalty takers of all time is Mario Balotelli. Often casual and overly nonchalant from the penalty spot, his effortless technique has made him oddly prolific from twelve yards.
Balotelli has converted over fifty penalties for AC Milan, Inter Milan, Manchester City and Liverpool along with national side Italy. As one of the best penalty takers ever, the striker's record is particularly favourable having only missed on five occasions for his various clubs.
4. Alan Shearer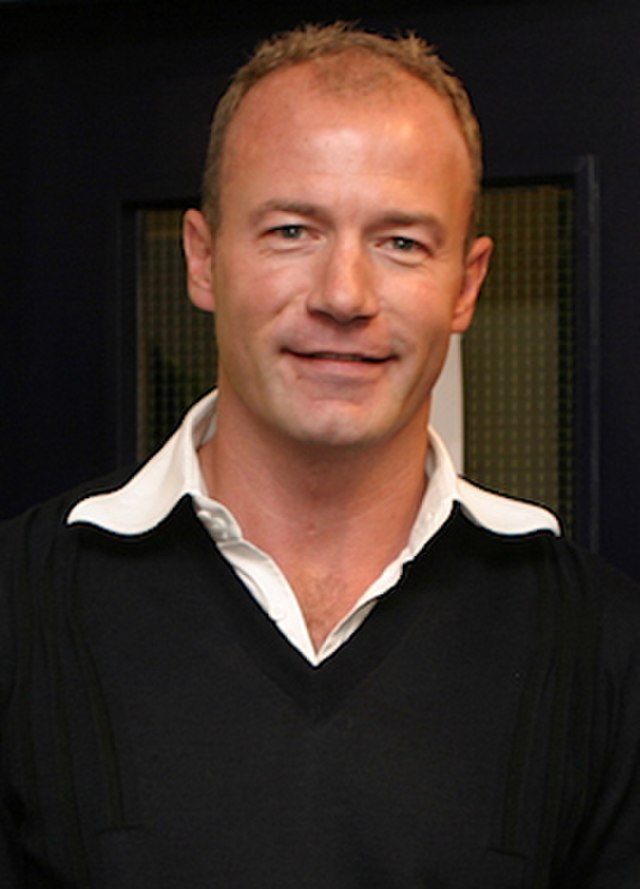 Taken: 78 Scored: 72
Conversation Rate: 92%
The Premier League's all-time top scorer Alan Shearer is naturally one of the most prolific penalty takers in English soccer history. Having registered an unmatched 260 goals in the competition with both Blackburn Rovers and Newcastle United he has also taken the most Premier League's penalties with 52 strikes.
Shearer has faced 78 penalties in total during his illustrious career and has converted 72 times giving him a success rate of 92%! He won the league title with Blackburn in 1996, scoring 30 goals for England – making Shearer possibly the greatest centre-forward in his country's history and one of the best penalty takers of all-time.
3. Marco Van Basten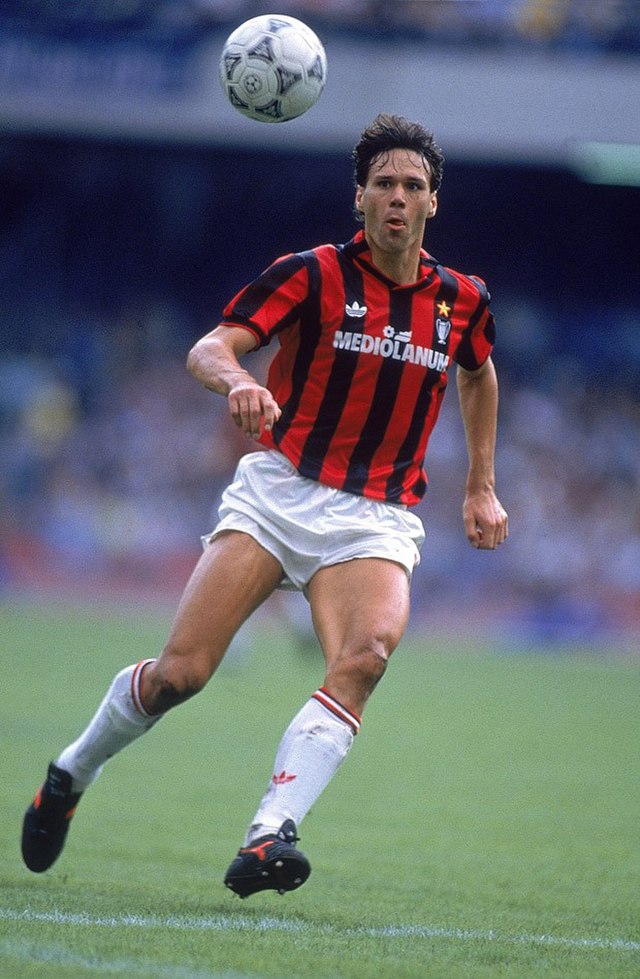 Taken: 55 Scored: 51
Conversation Rate: 94%
Legendary Dutch forward Marco van Basten is among the greatest forwards to have ever played the game. At AC Milan he was a vital part of possibly the most successful club side of the 1980s. He was also a crucial component of the Dutch national team that won the European Championship in 1988. Unfortunately, van Basten was forced into retirement at just 28 following recurrent knee problems.
Famed for his unbelievable record in front of goal, Marco van Basten was clinical from the penalty spot, scoring a total of 51 penalties and missing only four times. He has a success rate of over 94% which places him third on the all-time list of best penalty takers.
2. Michel Platini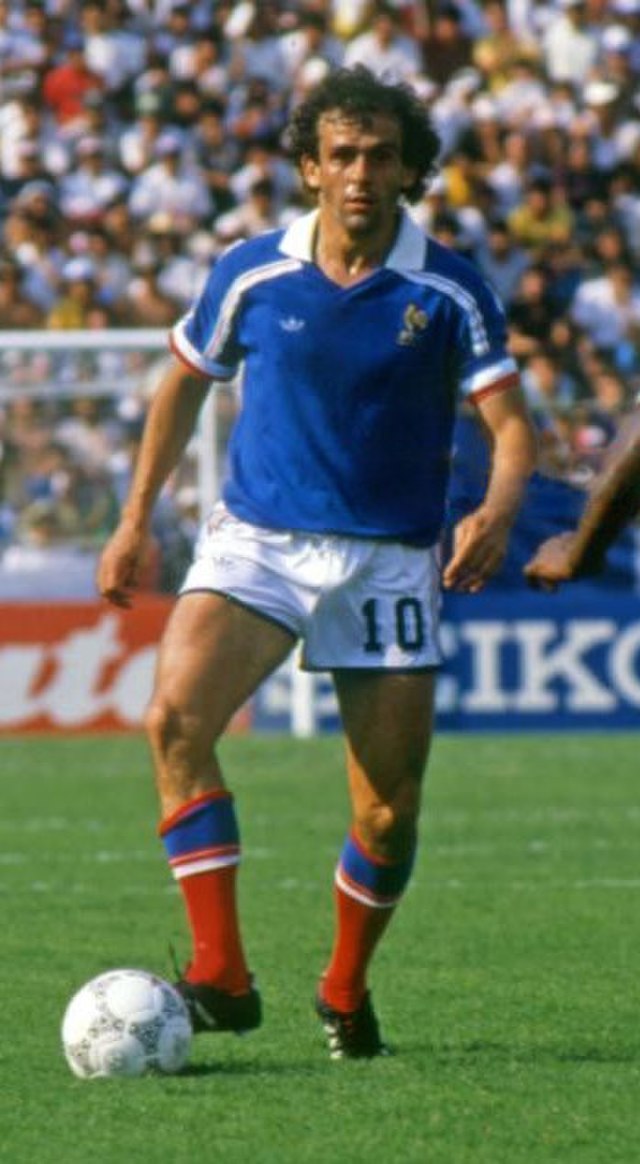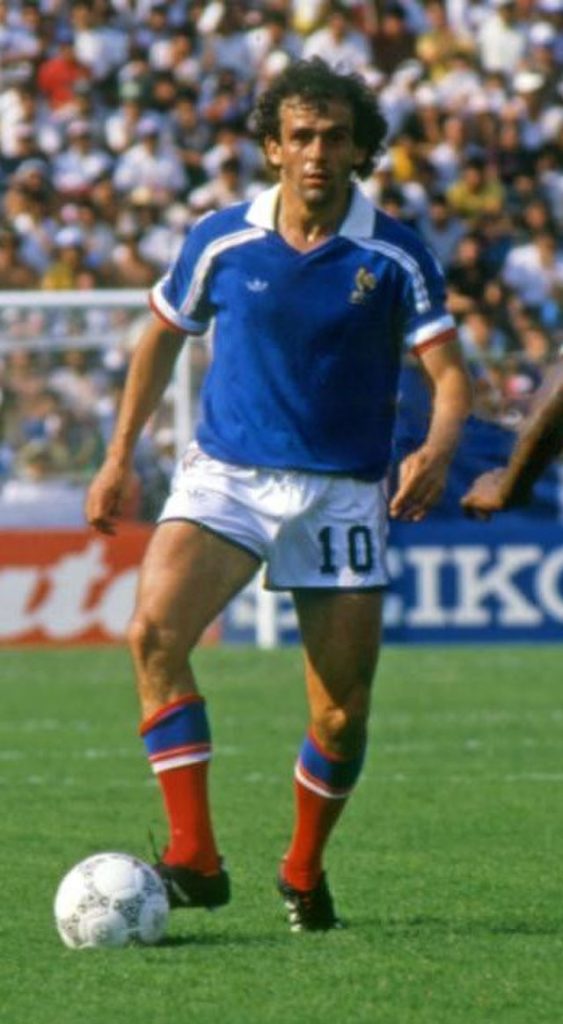 Taken: 45 Scored: 44
Conversation Rate: 97%
World famous French soccer player Michel Platini is widely regarded as one of the greatest attacking players ever. He went on to achieve remarkable success at both club and international level. Platini was often praised for exceptional vision, exquisite technique and impeccable passing ability whilst also being one of best penalty takers ever.
During his club career, Platini enjoyed immense success with Juventus in particular, winning numerous Serie A titles and capturing the European Cup in 1985. He was also a key player for the French national team as he led 'Les Bleus' to victory in the 1984 European Championship. Platini scored all but one of the penalty kicks taken throughout his career.
1. Matt Le Tissier
Taken: 49 Scored: 48
Conversation Rate: 98%
Possibly one of the most underrated players of the 1990s and beyond, Southampton folk hero Matt Le Tissier is regarded as the greatest penalty taker in the history of soccer. The English playmaker scored 48 out of the 49 spot kicks faced during his career – an unmatched success rate of 98%
Le Tissier's only miss came in March 1993 during the first Premier League season when Nottingham Forest's Mark Crossley saved his kick. Ironically, Le Tissier is better known for scoring spectacular long range efforts and silky smooth ball control. Yet he still tops the list of best penalty takers of all-time.
Honourable Mentions
Here are some of the other famous best penalty takers of all-time:
Jorginho Taken: 92 Scored: 72 Conversation Rate: 85%
Steven Gerrard Taken: 55 Scored: 46 Conversation Rate: 84%
Zlatan Ibrahimovic Taken: 102 Scored: 85 Conversation Rate: 83%
Francesco Totti Taken: 106 Scored: 86 Conversation Rate: 81%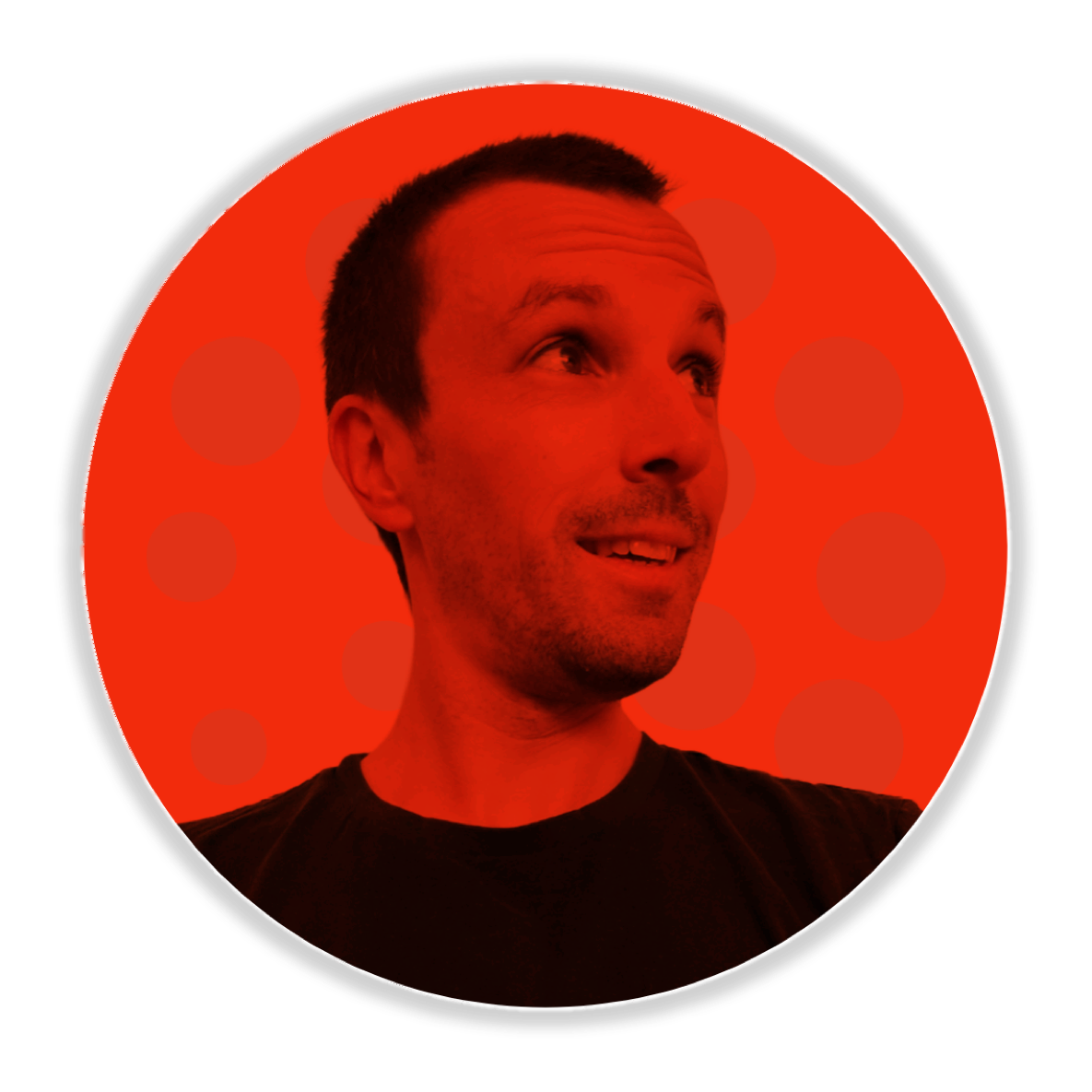 Typically it's my passion for Sports and Music that get the typing juices flowing. But ultimately I enjoy writing or blogging about any topic I can get my keyboard thrashing hands on!