Statistically, Soccer is the most popular sport on the planet, with an estimated 3.5 billion fans across seven continents.
The global game is indisputably important to its worldwide audience with significant numbers of supporters passionate about watching their teams live.
Clubs are eager to accommodate adoring fan bases, typically spending multi-million pound sums on stadium development to improve hospitality and increase seating capacity.
However, over time the mandatory development of all-seater venues has dramatically reduced attendance figures to levels now incomparable to old grounds and their seemingly endless spaces.
Yet in the modern game, crowds of over 100,000 people are rarely witnessed, with the huge gatherings previously seen throughout soccer's history perhaps gone forever.
But which games set the highest soccer attendance records in the world ever?
10. Mexico vs Brazil (1999)
FIFA Confederations Cup Final
Official Attendance: 115,000
The Azteca Stadium in Mexico City has hosted numerous titanic battles between its beloved team and Brazil including friendly matches and at the Summer Olympics in 1986.
Yet the largest group of supporters to experience this fixture in the flesh occurred during the 1999 FIFA Confederations Cup Final.
Mexico beat the Brazilians 4-3 that day, securing their first ever international title and in front of their own people.
Whilst Brazil fielded an arguably under strength line-up for the final, when compared to the talents at their disposal during this period at least, spectators were still treated to an early showing from a teenager named Ronaldinho.
9. Barcelona vs Juventus (1986)
UEFA European Cup Quarter Final 1st Leg
Official Attendance: 120,000
A single goal by Julio Alberto handed Barcelona a famous victory during this European Cup (rebranded The UEFA Champions League) Quarter final first leg against Juventus.
Followers of Barca and Juve filled Camp Nou in their droves to achieve one of highest soccer attendance records with crowd of over 120,000.
Today it is still one of the largest grounds in the world with a capacity of 95,000 but having conceded nearly twenty-five thousand seats in adhering to modern health and safety regulations.
The Spanish side went on to reach the 1986 European Cup final. Yet with the contest finishing 0-0 after 120 minutes, Barcelona would succumb to Romania's Steaua București on penalties.
8. Bolton Wanderers vs West Ham United (1923)
FA Cup Final
Official Attendance: 126,047
This matchup is widely credited as the first ever game played at Wembley, which wasn't due for completion until 1924 but when building work finished early, the FA decided the Cup final should be its debut showpiece.
Yet this being one of the highest soccer attendance records was somewhat of an accident. Before the game there were fears that crowds for the new stadium's opening would be lacking and so a huge advertising campaign was launched.
Unfortunately, the promotion worked too well with unofficial reports suggesting up to 300,000 people were actually in attendance. Many supporters spilled onto the pitch and kick-off was delayed for 45 mins as a result.
Famously, police on horseback fought to disperse crowds along with players from both teams reportedly joining the authorities too. When the match finally began, Bolton beat West Ham 2-0 with David Jack and Jack Smith scoring either side of half time.
7. Portugal vs Brazil (1991)
FIFA Under-20's World Cup Final
Official Attendance: 127,000
To this day, the Under-20's World Cup Final of 1991 remains the most attended match in Portuguese Soccer history.
The Stadium Of Light was yet to fully undergo its transformation into a seated venue and so was able to house an incredible 127,000 people. Most spectators were in support of the home side, eager to catch a glimpse of their nation's brightest future stars.
Soccer powerhouses Luis Figo, Rui Costa and Roberto Carlos all played during the match, which finished 0-0 after extra time. Portugal won 4-2 on penalties with Rui Costa scoring the decisive kick.
6. Real Madrid vs AC Milan (1956)
UEFA European Cup Semi Final 2nd Leg
Official Attendance: 129,690
In only the competition's second season, UEFA's European Cup was already attracting enormous interest from soccer fans and their enthusiasm was reflected in ever-growing attendance figures.
Real Madrid were drawn against Italians AC Milan in a two-part semi-final and the Spanish Capital's famous stadium was more than capable of hosting one of the highest soccer attendance records at nearly 130,000 people – fifty thousand more than it can today.
Los Blancos lost the 1st leg 2-1. Yet with a 4-2 victory in the return game, legendary Alfredo Di Stefano amongst the scorers, Madrid booked their place in the final where they'd win their second European Cup title in a row.
5. Real Madrid vs Juventus (1962)
UEFA European Cup Quarter Final
Official Attendance: 130,000
Juventus visited the Bernabeu for the first time in 1962 and to this date that fixture marks the highest soccer attendance ever recorded anywhere in Spain.
There was little to separate the two sides, both clubs were a continental force in the early sixties and a following of over 100,000 wasn't uncommon on big European nights.
It was the Italians who would advance. Omar Sivori's goal was enough to see Juventus return home to Italy with a 1-0 win. 
4. East Bengal vs Mohun Bagan (1997)
Federation Cup Semi Final
Official Attendance: 134,000
Historically, India's first sport isn't soccer and so to attract one of the highest soccer attendance records is impressive.
Even to avid followers of soccer, East Bengal's 4-1 victory over Mohun Bagan will be largely unheard of. Yet during the 1997 Federation Cup Semi-final, 134,000 fans descended on Salt Lake Stadium in Kolkata to witness what remains India's largest ever attendance for a sports event.
This is staggering when placed in context alongside the country's love of Cricket and the high profile events that have taken place throughout India's sporting history.
3. Benfica vs Porto (1987)
Portuguese Primeira Liga
Official Attendance: 135,000
"O Classico" has been arguably the most prestigious fixture in Portugal's soccer calendar for generations. But attracting 135,000 spectators, one of the highest soccer attendance records, in such recent times as the 80's should still strike modern soccer fans as incredible.
It is perhaps the importance of this game that pushed attendance levels to their limit with both clubs vying for domestic glory. Benfica secured a vital 3-1 victory against their long standing rivals and would ultimately snatch the Primeira title away from Porto by just three points.
Unfortunately, the ability to stage such a large-scale soccer event in Portugal today is highly unlikely, with the old Estadio Da Luiz stadium having been demolished in 2002 and replaced by a new 'multi-purpose' structure and its mere 65,000 capacity.
2. Scotland vs England (1937)
Home International Championship
Official Attendance: 149,547
Standing at nearly 150,000, the reported attendance of this 1937 match between Scotland and England continues to be a British and European record in the history of soccer.
The Home International Championship was a lesser known competition to modern soccer fans and was played exclusively between the British nations. Interestingly, Wales were already that year's title winners and so this particular north vs south battle actually became a meaningless 'dead rubber' game.
And yet it didn't prevent English fans, around a third of the overall crowd, making their way to Glasgow for the match with the Scots winning 3-1.
The capacity of grounds in England quickly began to reduce as the 20th century progressed in comparison to its European counterparts whose stadiums remained larger for many decades more.
1. Brazil vs Uruguay (1950)
FIFA World Cup Final
Maracana Stadium, Brazil
Official Attendance: 173,850
Calling this particular game a final has always been historically misleading.
Because the 1950 World Cup didn't have a traditional knockout stage format to decide who were the overall winners. Instead, four teams (out of a possible 13) advanced from their groups and were placed into a 'final round' mini league – with the winner of that group declared World Champions.
Contesting this all important remaining group fixture, which soccer history now refers to as the 1950 final, were Brazil and Uruguay. The former needed only a draw and a single point to claim the title.
Initially, the host nation went 1-0 ahead before Uruguay fought back to score two second half goals, seal the win and raise Jules Rimet's trophy aloft.
The final's epic setting was Maracana stadium in Rio de Janeiro, which welcomed nearly 200,000 fans to watch a truly historical match, the highest soccer attendance record in the world ever.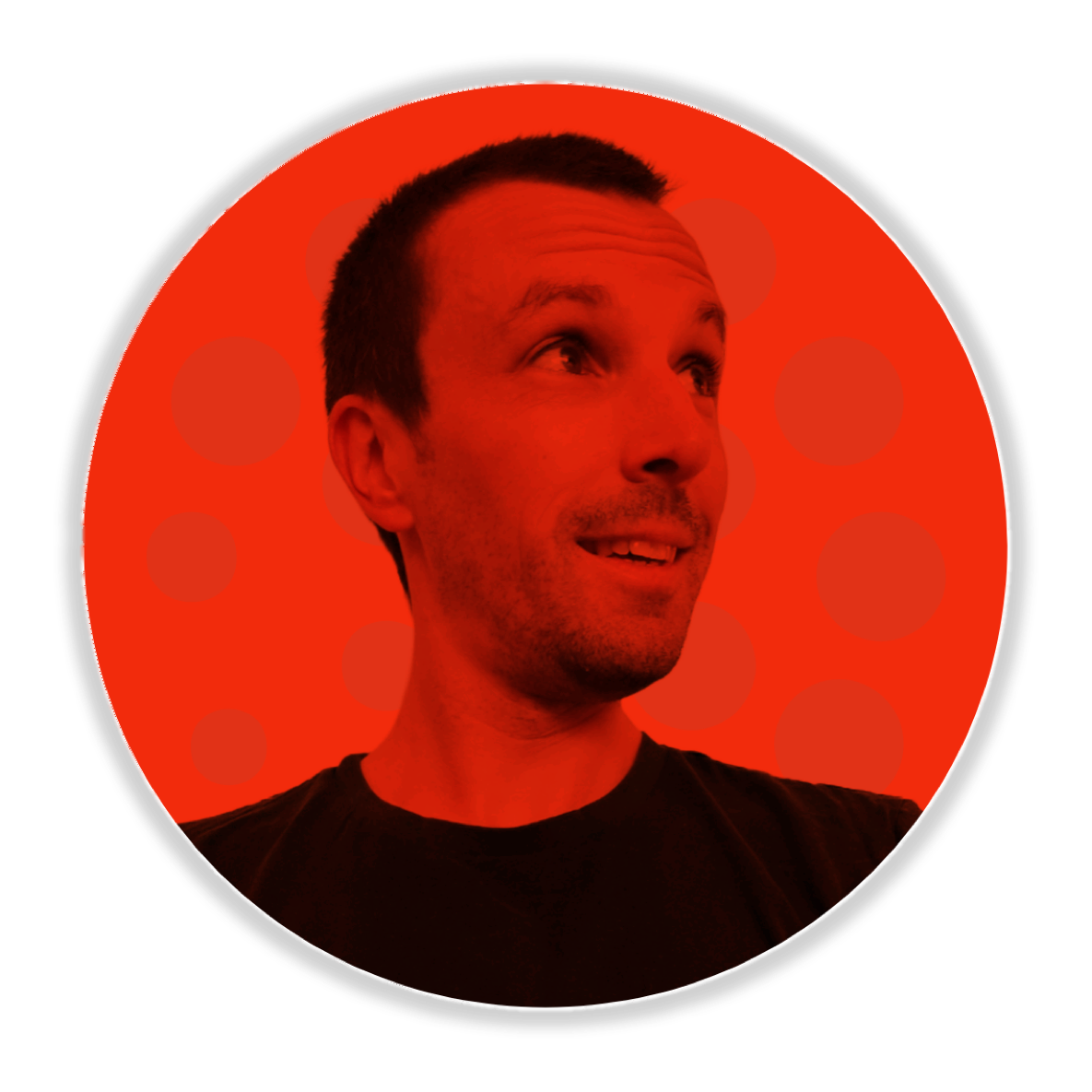 Typically it's my passion for Sports and Music that get the typing juices flowing. But ultimately I enjoy writing or blogging about any topic I can get my keyboard thrashing hands on!