Soccer is experiencing an astronomical rise in popularity, countries and cultures who have historically favoured other sports or previously shown little interest, now obsessed with the planet's most watched game.
Viewing habits have changed beyond recognition with less reliance on traditional TV and an ever increasing number of supporters choosing to access soccer via online streaming on multimedia devices. Flexibility and affordable options have contributed greatly in driving up overall audience viewing figures.
Whilst European leagues are incredibly popular, many millions of people eager to watch Italy's Serie A, La Liga and the Premier League, domestic viewer totals are often inflated – broadcasters stating potential reach across all the territories they broadcast to. Reported totals are often wildly inflated – with most European league matches seen by around 60-70 million people – and not the 700 million viewers that's often announced.
In reality, major tournaments provide the most watched soccer matches on TV in the world with estimated global audiences now exploding into the billions!
What are the most watched soccer matches on TV?
10. Euro 2008 Final 
Estimated 155 million viewers
An exciting yet inexperienced Spain team faced world powerhouses Germany in Vienna with the Spanish vying to win only their second ever international honour since lifting the European Championship forty-four years earlier.
Germany had been oddly unconvincing in the knockout stages with erratic 3-2 victories against both Portugal and Tunisia. In comparison Spain were already showing signs of the flair and innovative movement that would see them dominate future tournaments.
In the 33rd minute, former Atletico Madrid and Liverpool striker Fernando Torres bullied his way past the German's defensive line to delicately chip the ball over advancing keeper Jens Lehmann.
An estimated 155 million TV viewers tuned in to see Spain's Captain Iker Casillas hold the Henri Delaunay Trophy aloft and making it one of the most watched soccer matches on TV.
9. Euro 2012 Final 
Estimated 250 million viewers
According to FIFA, a reported quarter of a billion TV viewers tuned in to watch the Euro 2012 Final, a record at the time and still one of the top 10 most watched soccer matches on TV in the world ever.
Italy weren't favourites by any means. Yet negotiating the group stages the Italians became resolute, in the knockout rounds battling past tricky opponents England and Germany, to face then World Champions Spain in the final.
Whilst arguably their magic was diminishing, the Spanish had performed steadily and still possessed the famous flair that had seen them win soccer's last two major international tournaments.
Normally so solid in defence and ruthless in attack, underdogs Italy crumbled as Spain's movement and intricacy overpowered them, the Spanish scoring four times without reply to claim their second European Championships in a row.
8. Euro 2016 Final 
Estimated 284 million viewers
An extremely talented French side, including Paul Pogba and Antoine Griezmann, were hotly tipped to win Euro 2016. Their squad was loaded with quality in all positions and reflected in incredibly strong performances throughout the competition.
Portugal on the other hand were far from impressive. Finishing outside the two automatic qualifying spots in their group, they qualified as one of the best 'third placed' teams, carried by prime Cristiano Ronaldo and somewhat stumbling their way into the final.
Seen by almost 300 million TV viewers, it is one of the most watched soccer matches on TV. The match was most memorable for Ronaldo's injury, which forced him to leave the game and compulsively coach from the sidelines next to former Portuguese manager Fernando Santos.
Eleven minutes before the end of extra time, Portugal forward Eder drove a long range strike towards goal which zipped past Hugo Lloris and nestled into the bottom corner, handing his country their first ever international honour.
7. Euro 2020 Final 
Estimated 330 million viewers
The finale of Euro 2020 saw a significant jump in TV viewing figures when compared to previous European Championship finals and made it most watched soccer matches on TV at the time. One of the most likely reasons for this rise was a development of the tournament's format with multiple host cities encouraging continent wide interest.
England were appearing in only their second major final and faced Italy who had been many people's favourites even before the tournament began. Wembley hosted the final and so for the English it almost represented a home game.
It is one of the most watched soccer matches on TV, seen by 330 million people, the match was entertaining and tense in equal measure. England led after two minutes, defender Luke Shaw arriving at the back post to finish before Italy equalised in the second half, centre back Leonardo Bonnuci bundling the ball in from close range.
Italy were outfought in extra time but went on to win the penalty shootout and their first major honour since their 2006 World Cup victory.
6. 2002 World Cup Final 
Estimated 348 million viewers
The TV viewing landscape of twenty years ago was much different than today.
Yet the huge appeal of a World Cup fixture still makes this final one of the most watched soccer matches on TV in the world ever and seemingly superior to that of any European Championship game.
With online streaming of sports content in its relative infancy, the majority of viewers would have accessed the 2002 World Cup final via traditional TV and so the idea of nearly 350 million people tuning in to experience the game becomes even more impressive.
In contrast however, the South Korean and Japanese setting for this tournament may have harmed TV viewing statistics with many European soccer audiences discouraged from watching due to time difference.
A Ronaldo (the Phenomenon) inspired Brazil roared through the group stages with ease, defeating the likes of Belgium and England on their way to their second World Cup final in succession. Ronaldo netted twice against a stubborn German side, who'd conceded just a single goal across their seven tournament games, and claimed their fifth World cup title.
5. 2006 World Cup Final 
Estimated 715 million viewers
By 2006, the methods with which soccer audiences chose to watch the sport had begun to shift from TV to include online streaming through multimedia devices, dramatically expanding the game's reach to a wide range of people.
The 2006 World Cup took place in Germany and drew a massive European soccer audience with an estimated 715 million viewers watching the final which is one of the most watched soccer matches on TV.
The showpiece will forever be remembered for the antics of French legend Zinedine Zidane who was shown a red card, head-butting Italian defender Marco Matorazzi in the chest following apparent personal and crude comments made about his family.
With the game deadlocked at 1-1 after 120 minutes, Italy won the penalty shootout 5-3 and claimed their first World Cup title since 1982.
4. 2010 World Cup Final 
Estimated 909 million viewers
The World Cup in South Africa marked the first time a major global soccer tournament had been played on the continent. By 2010 there had been a steep rise in the sport's global popularity meaning the viewing figures skyrocketed!
One of the most watched soccer matches on TV in the world ever saw close to one billion fans witness a Spanish side at the height of their powers take on an explosive Dutch team in the 2010 World Cup final.
The contest was unbelievably aggressive and ill tempered. Throughout the game there were numerous bad challenges, awful foul play and tetchy scuffles. Netherlands defender John Heitinga received a second booking and was sent off during extra time.
Then in the 116th minute, Barcelona's midfield maestro Andreas Iniesta arrived in the box to smash the ball past a helpless Maarten Stekelenburg to win Spain's first ever world cup.
3. 2014 World Cup Final 
Estimated 1.01 billion viewers
The 2014 World Cup was hosted by Brazil for the first time since 1950.
Soccer's popularity had surpassed all other sports by this point and with megastars like Neymar, Cristiano Ronaldo and Lionel Messi driving forward its global profile, the World Cup had become the grandest spectacle on the planet.
For the first time ever – over one billion people would reportedly tune into a soccer broadcast to watch the World Cup's showpiece event making it one of the most watched soccer matches on TV.
Finalist Germany had been stereotypically ruthless and efficient, their infamous 7-1 mauling of Brazil in the semi-final has since become historic, and now they were ready to battle Argentina for the World crown.
It was supposed to be Lionel Messi's finest moment as he carried his national team to glory like the great Diego Maradona before him. But the Germans had other ideas as a single Mario Gotze goal was enough for them to win the title once again.
2. 2018 World Cup Final 
Estimated 1.12 billion viewers
Runner up on the list of most watched soccer matches on TV in the world is the 2018 World Cup final in Russia. Following their European Championship defeat to Portugal two years prior, France were set to appear in the World Cup final for only a fourth time.
However, this time the French were even better equipped to succeed and avoid another major tournament upset. The core group of players remained from their previous campaign alongside a fresh young winger by the name of Kylian Mbappe.
Croatia arrived in Russia as outsiders to reach the knockout stages, yet by defeating England in the semi-final, gave themselves a realistic shot at the title.
A monumental 1.12 billion people were estimated to have witnessed France beat the Croatians 4-2 and in the process lift their second World Cup trophy.
1. 2022 World Cup Final 
Estimated 1.5 billion viewers
The 2022 World Cup final in Qatar inevitably became the 'Mbappe vs Messi show' and set unprecedented new heights for soccer viewership.
An estimated 1.5 billion soccer fans ensured this match is number one on the list of most watched soccer matches on TV in the world ever with 26 million people from the USA tuning in to watch.
The overwhelming opinion is that this meeting between France and Argentina was the best World Cup final in the competition's entire history. With an enthralling game tied at 3-3 after extra time, Kylian Mbappe netting a superb hat-trick on the biggest of stages, penalties ultimately decided the epic battle's conclusion.
Argentina were the victors with Messi finally raising that long awaited World Cup trophy to emulate the select legends of the game's achievements before him.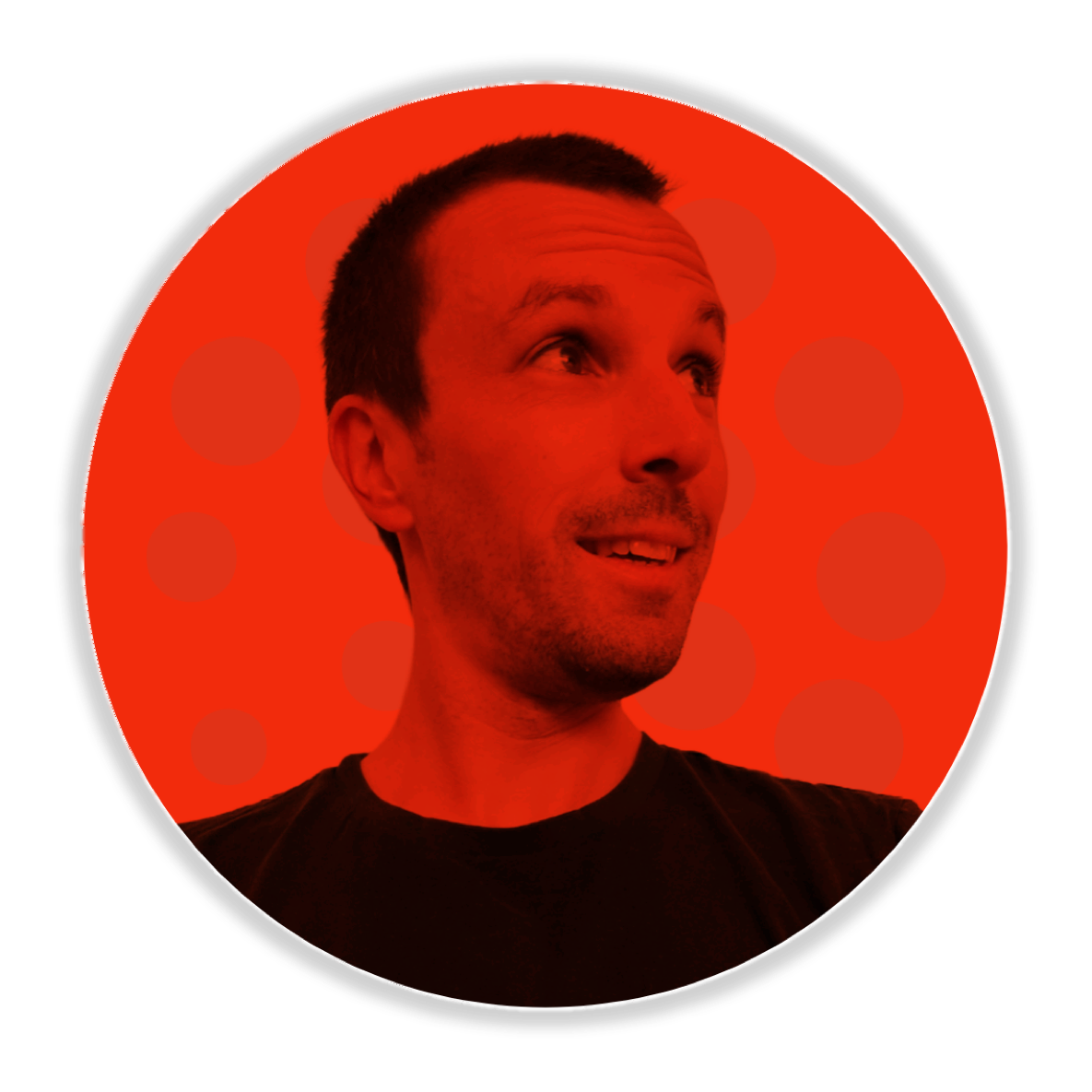 Typically it's my passion for Sports and Music that get the typing juices flowing. But ultimately I enjoy writing or blogging about any topic I can get my keyboard thrashing hands on!