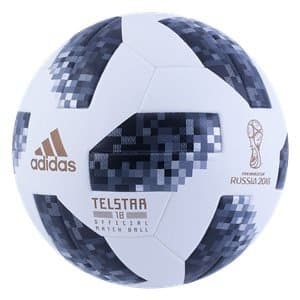 "Telstar 18", the Official Match Ball for the 2018 FIFA World Cup RussiaThe new Telstar 18 is a reimagining of the first Adidas FIFA World Cup match ball – 'star of television'
Adidas Soccer Reveals the Official Match Ball for the 2018 FIFA World Cup
– The Telstar 18 pays homage to the first ever Adidas World Cup ball, the 1970 Telstar –
– A reinvention of the classic with a brand new panel design and the latest in ball technology –
– Features an innovative NFC chip to enable a digital consumer interaction –
– Went through extensive testing with some of the biggest national and club teams in the world including Argentina, Real Madrid and Manchester United –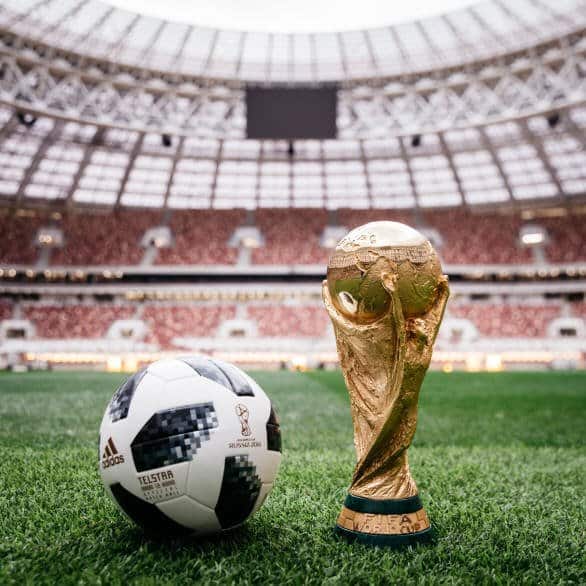 MOSCOW, November 9, 2017 – Adidas Soccer has today revealed the Official Match Ball for the 2018 FIFA World Cup Russia. The Telstar 18 will be used by the world's best players as they seek to claim the biggest prize in soccer next summer.
The new Telstar 18 is a reimagining of the first Adidas FIFA World Cup match ball, the Telstar, which was used at the 1970 tournament in Mexico. The name of the original came from its position as the 'star of television'. The first ball to be decorated with black panels, the pattern was designed to stand out on black and white televisions, and changed soccer design forever.
The ball has a brand new carcass that retains the best of the Brazuca, the Official Match Ball of the 2014 FIFA World Cup, while building in new technology to maximize performance.
The ball went through extensive testing to ensure it suits the needs of the best players in the world. Some of the leading national and club sides have been involved in the testing process including; Argentina, Colombia, Mexico, Manchester United, Juventus, Real Madrid and Ajax. The ball was showcased for the first time by Leo Messi and a host of adidas World Cup winners including Zinedine Zidane, Kaka, Alessandro Del Piero, Xabi Alonso, and Lukas Podolsk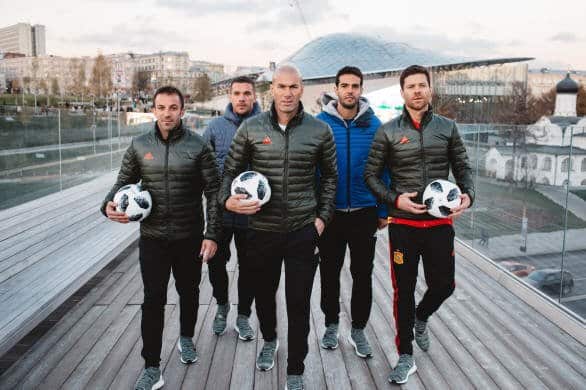 A progression from Official Match Balls of the past, a brand new panel design features a metallic print execution and texture graphic effect, engineered to provide performance and durability both in the stadium and on the street. Sustainability has been a key focus of the Telstar 18, with elements including re-cycled backing material and packaging.
The Telstar 18 features an embedded NFC chip – the first time it's ever been used in an Official Match Ball – making it the most innovative World Cup ball to date. The chip enables consumers to interact with the ball using a Smartphone. Upon interaction, each ball generates a unique identifier, unlocking exclusive content and information for the user. The personalized and location-aware experience displays specific details of each ball and provides access to challenges which users can enter in the run-up to the World Cup.
ROLAND ROMMLER, Category Director Soccer Hardware, said: "The original Telstar is one of the most iconic soccer balls of all time and one which changed soccer design forever, so developing the Telstar 18 while staying true to the original model was a really exciting challenge for us. The new panel structure and inclusion of an NFC chip has taken soccer innovation and design to a new level and offers both consumers and players a completely new experience. "
---
Video:
Insider Review Telstar 18
Soccer.com review
Inside adidas Telstar 18 Official Match Ball – Designer Interview
adidas Launches Telstar 18 Official Match Ball in Russia
Play Test Review: adidas Telstar 18 Official World Cup Match Ball
Tap to connect
---
---
Additional Pictures: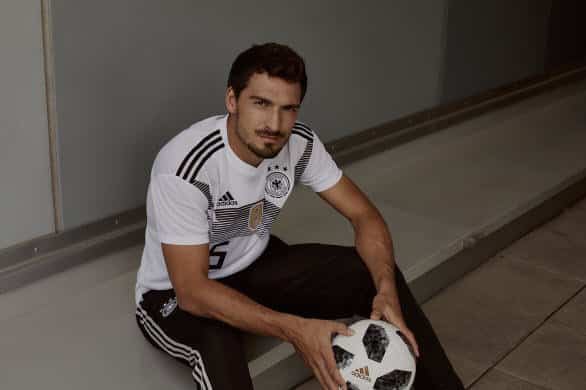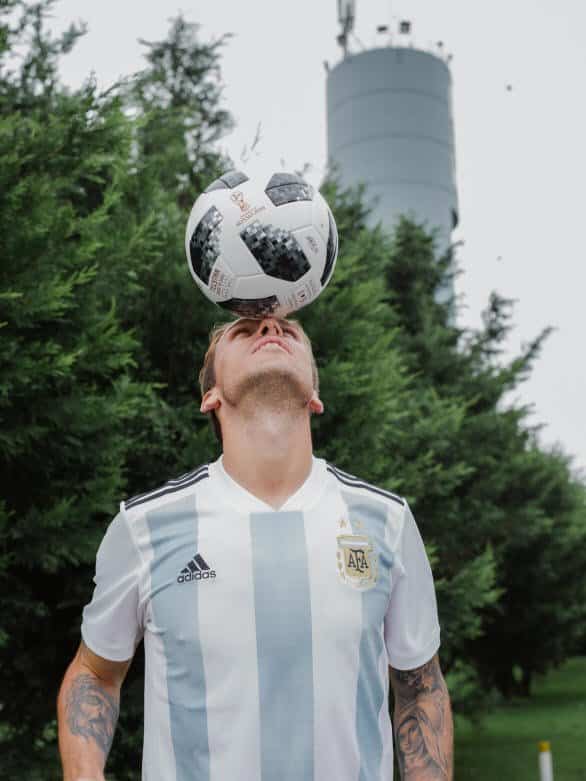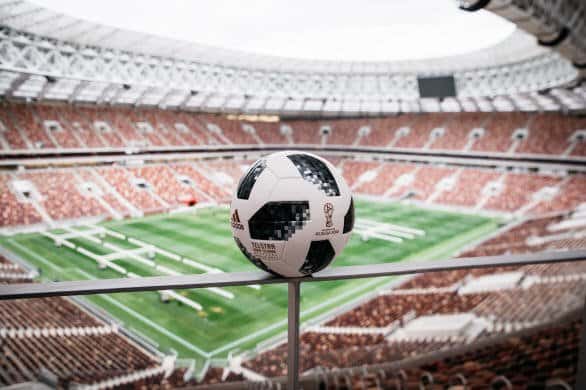 ---
See Also: Latest Soccer Ball Developments
History of the World Cup Official Soccer Balls
Other Soccer Ball History Information on Soccer Ball World
Goodyear's 1855 Soccer Ball
First World Cup Soccer Ball with team pictures