Adidas Official Match Ball for the 2017 UEFA Champions League Round of Sixteen Stages
Similar design at previous Champions League balls
Graphics include a Welsh Dragon in blue and gray colors as a symbol of Wales
Cardiff's National Stadium of Whales will be the location of the 2017 UEFA Champion's League final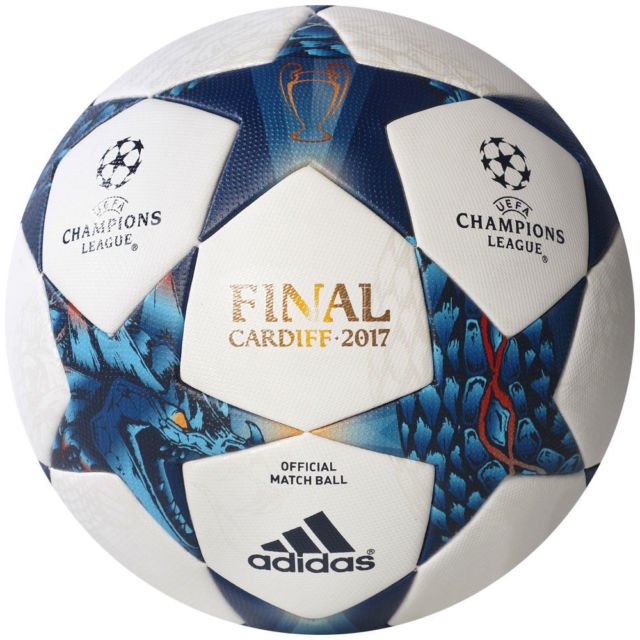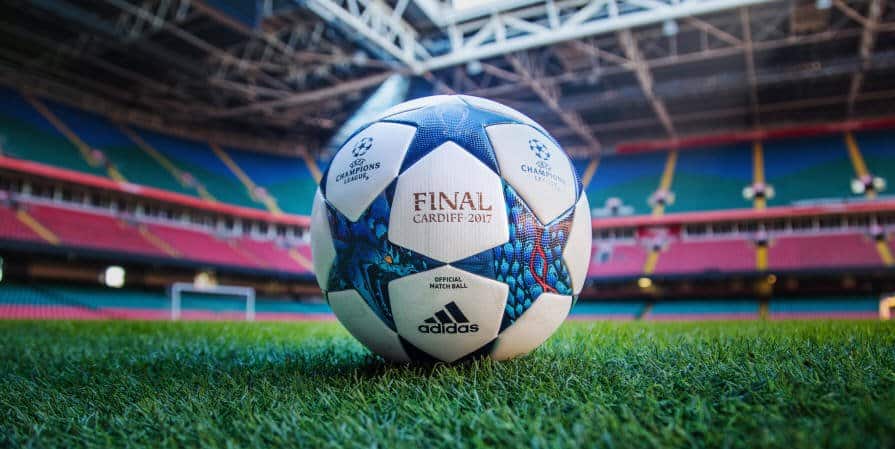 The ball features the famous star panels with the new graphics and the Champions League logo. The star panels contain an outer coating texture, consistent across all Adidas UEFA Champions League Official Match Balls , to provide a seamless surface for optimal grip in varied conditions.
Adidas has not officially released this ball. More information to come.
Adidas Unveils Welsh Dragon-Inspired Official Match Ball for the UEFA Champions League Knock Out Stages and Final
– Ball design is inspired by famous national symbol of Wales –
– Ball will be used during the knock-out phases and final in Cardiff –
Herzogenaurach, 13th February – With the UEFA Champions League returning for its crucial final stages, Adidas today unveiled theOfficial Match Ball that will be used as Europe's best teams compete for the trophy.
Celebrating the nation of Wales, which will host this year's final, the ball's unique design features a striking dragon print – inspired by the national emblem, which famously features prominently on the Welsh flag.
The Adidas team, who travelled to Cardiff as part of the design process, drew inspiration from the power and strength the dragon represents in Celtic mythology – with the dragon print designed to represent the ferocity with which the final stages are played.
The ball also delivers the performance benefits required to match the standard of the players set to light up the latter stages of the competition – the likes of Messi, Bale, Suarez and Müller. Its outer coating texture is consistent with all the Adidas UEFA Champions League Official Match Balls and provides optimal grip, while the thermally-bonded star panel design provides a seamless surface for improved first touch.
The Adidas Final Cardiff 2017 ball will be used on field during UEFA Champions League matches from 14th February up until and including the final on 3rd June.
---
Champions League Footballs Home Page