2014 Final
In the signature star pattern that has become an icon of the UEFA Champions League, this is the official match ball of the 2014 finale. This is the ball that will be used in the 2014 finale at the Estaˇdio da Luz in Lisbon, Portugal on May 24th. In addition to the star panel design, the ball features the official UEFA Champions League logo throughout and a trophy graphic.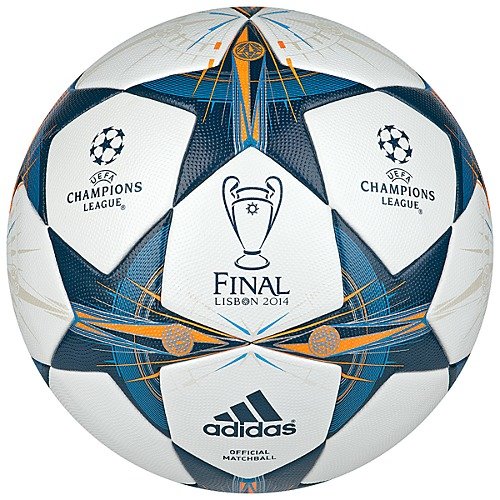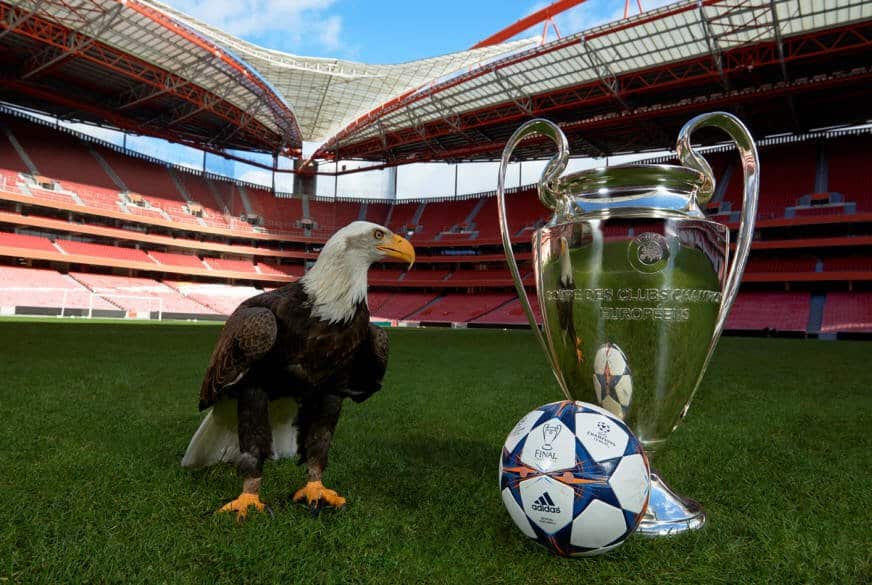 The Finale 13 – The Official Match Ball for the 2013/2014 UEFA Champions League™ season
The adidas UEFA Champions League Finale 13 Official Match Ball will be used by Europe's elite clubs during all group stage matches of the 2013/2014 competition. As with previous Official Match Balls, the new design features an outer coating texture designed to provide optimal grip at the point of impact.
The artwork within the iconic star panel construction uses distinctive colours (white / infrared / silver / black) and graphics to signify a "ceremony of light" design. The iconic UEFA Champions League logos positioned within the top and bottom star panels and the individual strands spreading from this design represent the vibrant stadiums on match day and resulting light beams emanating across Europe.