Soccer jerseys aren't only a symbol of team identity but also represent a country's culture and passion for the sport. The best soccer jerseys are designs that have the power to evoke memories of great victories, iconic players and historic moments.
From traditional striped designs to eye-catching patterns, the best soccer jerseys of all time are not only aesthetically pleasing but also have emotional connections behind them. They are able to showcase a nation's history and its people, often becoming a fashion statement or of cultural importance.
Which are the best soccer jerseys of all-time?
10. Napoli (1990/91)
Napoli's home jersey from their 1990/91 season represents a classic piece of soccer history that has become instantly recognisable to fans of the sport. Worn famously by Diego Maradona during his time in Serie A, the sky-blue design is simple featuring an Italian flag badge motif and logo from sponsors Mars.
One of the best soccer jerseys, it has a classic V-neck collar, short sleeves and Napoli's crest embroidered on the left side. This particular design is especially significant because it was worn during a season when Napoli were current Serie A champions and it was also Maradona's final season in Italy.
9. Newcastle United (1995 – 1997)
Newcastle United's home jersey from 1995 to 1997 features the club's traditional black and white stripes along with an iconic Newcastle Brown Ale sponsor logo – its yellow oval and blue star motif perfectly complimenting the design.
With a rounded collar and club crest, it is one of the best soccer jerseys of all time, holding amazing memories for their fan base and worn during a period of success for the club. Under the management of Kevin Keegan, Newcastle United finished second in the Premier League in both the 1995/96 and 1996/97 seasons along with reaching the final of the 1998 FA Cup. The jersey is also associated with the club's legendary striker Alan Shearer who went on to become their all-time top scorer – netting 206 goals in 405 appearances on Tyneside.
8. Paris Saint-Germain (1995/96)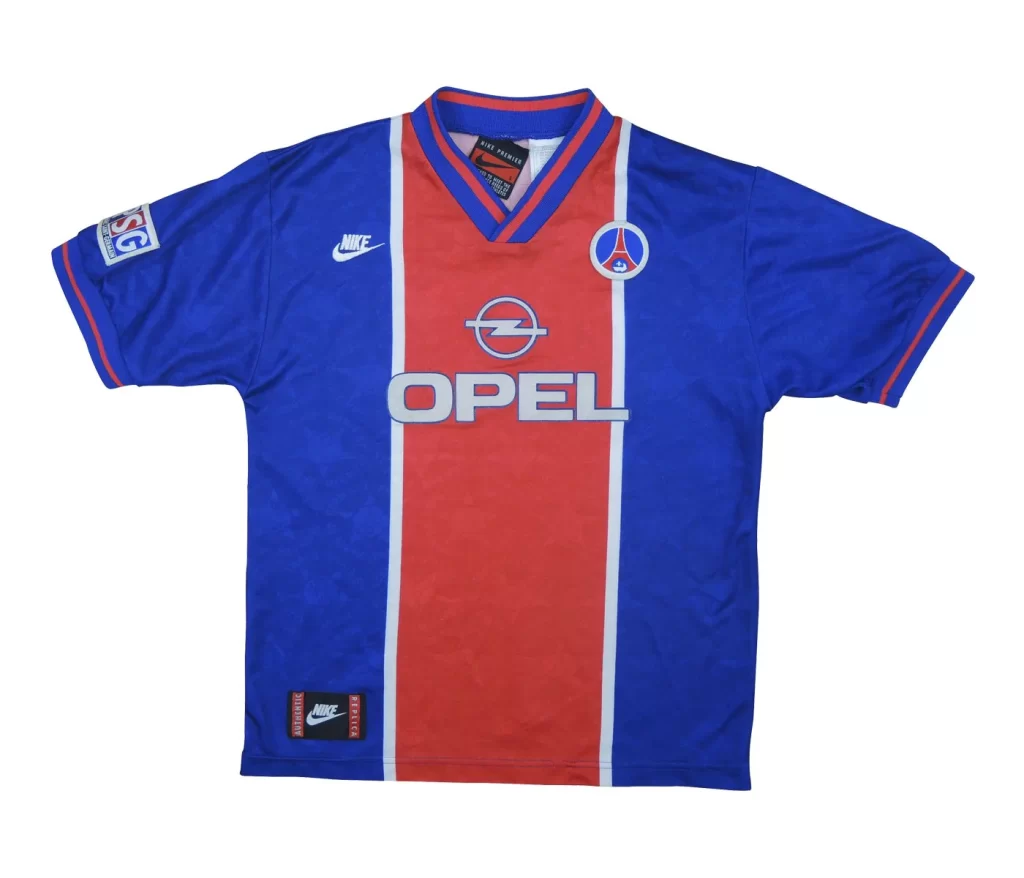 Paris Saint Germain's home jersey of the 1995/96 season has a thick red stripe running through the centre of its striking blue design. The club's famous Eiffel Tower based crest adorns the left side of the chest and the overall look makes it one of the best soccer jerseys of all-time.
The design is notable for its association with iconic Brazilian forward Rai, who played for the club between 1993 and 1998, who was a key player during this period of success for the French side. During the 1995/96 season he was immense, scoring 17 goals in all competitions from a midfield position. 1998 World Cup winner Youri Djorkaeff also wore this jersey in his prime.
7. Manchester United (1994-1996)
Manchester United's home jersey worn from 1994 to 1996 features the club's traditional red colour with white highlights and a black collar. One of the best soccer jerseys of all-time, a unique design element is the faint landscape picture of their home ground Old Trafford subtly sewn into the background.
Under the management of Sir Alex Ferguson, Manchester United won the 1995/96 Premier League title and 1996 FA Cup while wearing this jersey. It is also synonymous with legendary striker Eric Cantona, who became club captain during this period and led them to the League and Cup double.
6. Ajax (1995)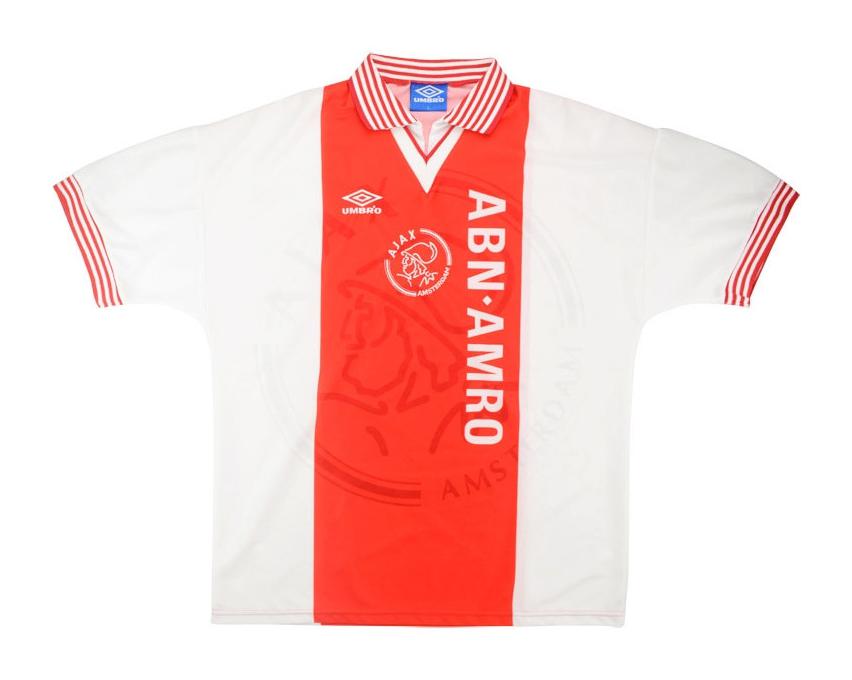 Ajax's 1995 home jersey will forever be associated with their infamous Champions League title win under Louis van Gaal. This team was full of young superstars in the making including the De Boer brothers along with a midfield trio of Edgar Davids, Frank Rijkaard and Marc Overmars.
This is one of the best soccer jerseys, predominantly white with a thick red vertical stripe and iconic sponsor ABN-AMRO running down its length. A youthful Patrick Kluivert led the attacking line but this jersey mostly evokes memories of Jari Litmanen, the Finnish midfield maestro bagging 26 goals in all competitions including six during their victorious European cup run.
5. Mexico (1998)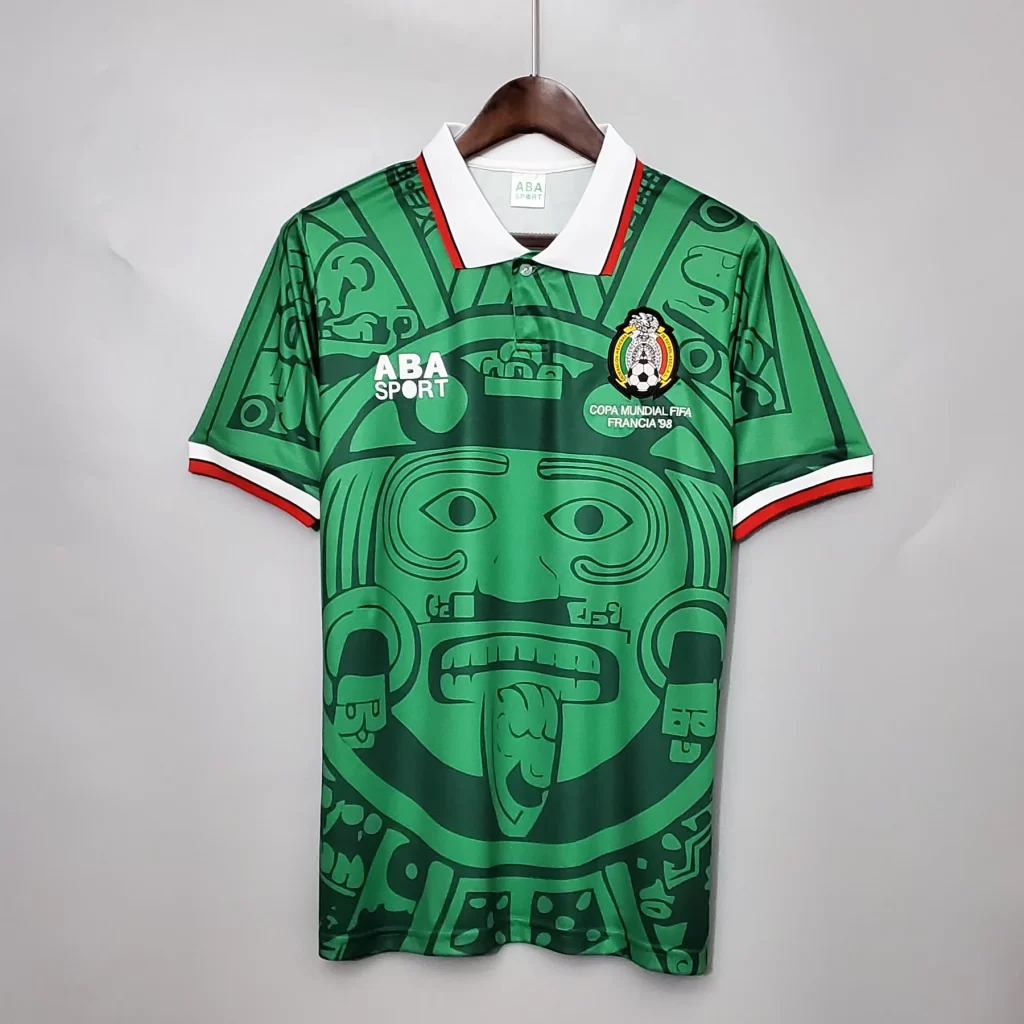 The stunning design of Mexico's 1998 jersey lives long in the memory. It was one of the best soccer jerseys, marveled at on the global stage during the 1998 World Cup and features an instant striking motif. Hidden within its rich, dark green colour scheme lies the image of an ancient Inca inspired face pattern.
Mexico reached the round of 16 in France before being knocked out by Germany with the likes of Cuauhtemoc Blanco and Luis Hernandez starring for the team. The jersey has become an iconic symbol of Mexican soccer and is still used in part as inspiration for modern national team kits.
4. Denmark (1986)
A soccer fan's favourite, the Danish jersey of 1986 is one of the most iconic and best soccer jerseys of all time. This classic design features the Danish flag's signature red and white colours with a complex two-part motif. On one side is a plain red stripe and on the other a series of striking thin lines.
The jersey was worn during the 1986 World Cup where Denmark reached the knockout stages for the first time in their history. What makes this piece special is its simplicity and timeless feel. It has become a symbol of Denmark's proud soccer heritage and remains a desired jersey for endless fans to this day.
3. Tottenham Hotspur (1986/87)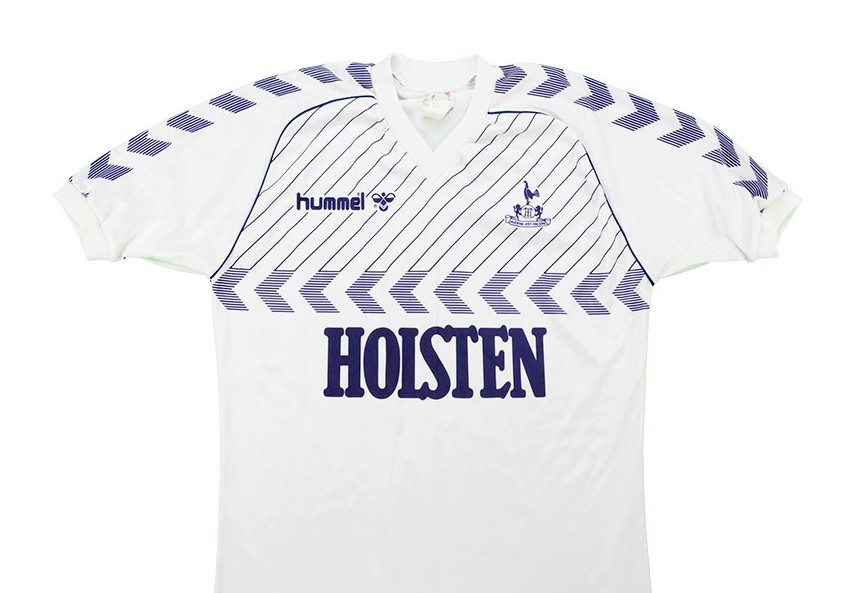 One of the more complicated designs, Tottenham Hotspur 1986/87 is an eye-catching jersey and adored by true soccer enthusiasts. This iconic piece is one of the best soccer jerseys, using a traditional white base with navy blue accents, light grey patterns and a bold striped graphic pattern across the chest.
This jersey is special due to its association with the legendary Argentine soccer player Osvaldo Ardiles, who wore it during his time with Tottenham Hotspur. Ardiles was part of the Spurs team that won the FA Cup in 1981 and is an absolute club cult hero.
2. Argentina (1986)
Argentina's home jersey from 1986 is perhaps one of the most iconic soccer jerseys of all time. This beautiful design features the country's instantly recognisable blue and white stripes with a gold Argentinian crest to one side. It is a simplistic effort but seen as a stunning representation of South American soccer at that time. It also features a classic 'Le Coq Sportiff' branded badge on the opposite side.
One of the best soccer jerseys of all-time, it was worn during the 1986 World Cup, where Argentina won the tournament thanks in part to the brilliance of Diego Maradona. It has become a symbol of his greatness and lasting impact on the sport as a whole.
1. Netherlands (1988)
The Netherlands home jersey from 1988 is perhaps the one of the best soccer jerseys of all-time if not the best. This bold and distinctive design features the nation's signature orange colour with a textured background almost reminiscent of lion fur – the animal found on the country's crest.
The jersey is inherently associated with the Dutch team's success at the 1988 European Championship where they went on to win the tournament in true style. It has been worn by legendary players like Marco van Basten and Ruud Gullit who both played a pivotal role in that side's success story.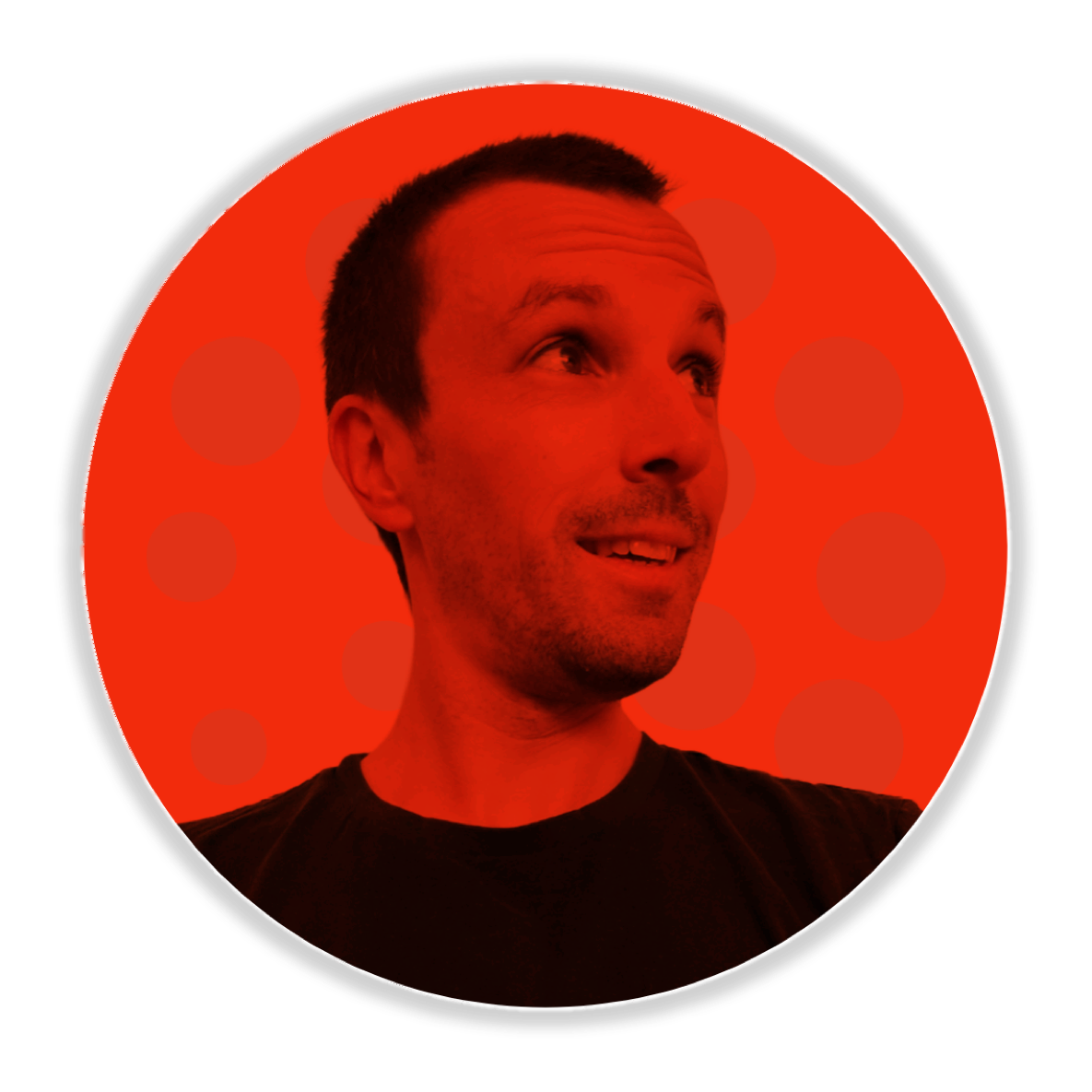 Typically it's my passion for Sports and Music that get the typing juices flowing. But ultimately I enjoy writing or blogging about any topic I can get my keyboard thrashing hands on!