---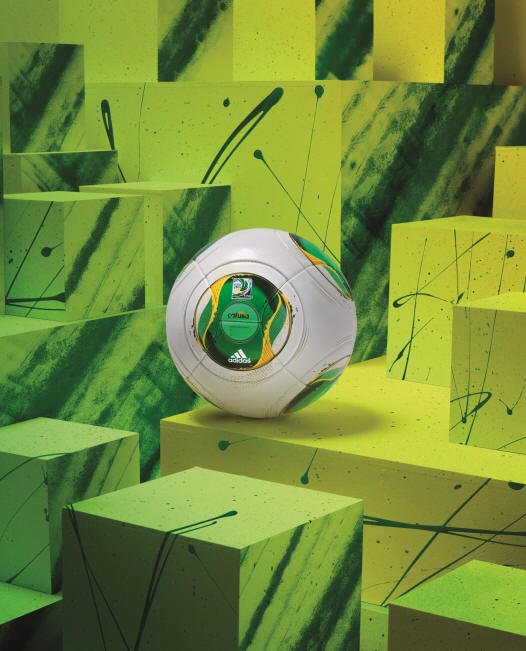 Oscar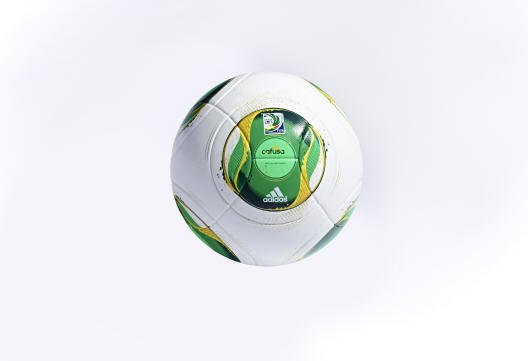 ---
Three symbols of Brazilian culture combined by Adidas for the Official Match Ball of the FIFA Confederation Cup 2013Specially designed ball created for the FIFA Confederations Cup for only the second time in tournament history
São Paulo, December 1st 2012
The name and design of the official match ball for the FIFA Confederations Cup Brazil 2013 was unveiled today at the FIFA Draw show. Three symbols of Brazilian culture; Carnival, Football, and Samba have been combined to create the Adidas Cafusa.
Created by the same product team who designed the hugely successful Tango 12, the Adidas Cafusa combines proven high performance technology with a locally relevant aesthetic. The name and vibrant color scheme reflects the national identity with a particular focus the on "Southern Cross" constellation represented in the Brazilian flag.
Unveiling the Official Ball of FIFA Confederations Cup Brazil 2013 is a big moment for us. Brazilians are passionate about football and we wanted to deliver an inspirational ball for this competition, which serves as an example of joy for such a huge event such as the 2014 FIFA World Cup Brazil™. We are very pleased with the Adidas Cafusa, the final product has strong Brazilian elements in place throughout the design," said Rodrigo Messias, Director of the Project 2014 FIFA World Cup Brazil™.