Adidas unveils Match Ball for
2015 FIFA Women's World Cup™
FIFA and Adidas celebrate women's football 05-Dec-2014Adidas today unveiled the official match ball of the FIFA Women's World Cup Canada 2015, the Adidas conext15. The ball features a new green, red and blue ribbon design inspired by the elements of nature: earth, wind and fire.
The Adidas conext15 features the same ground-breaking technology that was used so successfully in Brazuca, the official match ball of the 2014 FIFA World Cup. The ball has a new structural innovation with a unique symmetry of six identical panels alongside a different surface structure that provides improved grip, touch, stability and aerodynamics on the pitch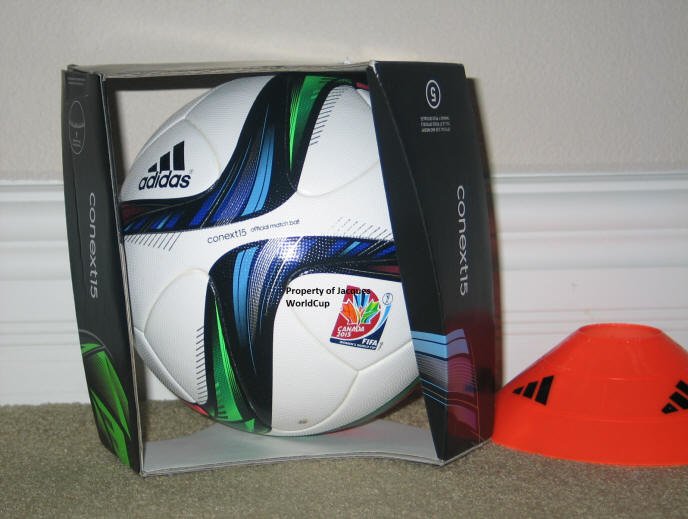 Thank you Jacques Barralon for the above picture.