Throughout its history, Copa America has served up high doses of drama, with each competition fueling the mythology of the world's oldest international soccer championship – be it final matches featuring four periods of extra-time or a hat-trick of penalty-kick misses.This year's special-edition contest promises to uphold the theatrical tradition, with the tournament (kicking June, 2016 in the United States) augmenting its standard 12-team line up to 16. Comprising North and South American Football federations, plus a host of invited teams, the cup's player roster includes Neymar Jr., Giovanni Dos Santos, Alexis Sanchez, Edison Cavani, Clint Dempsey and more.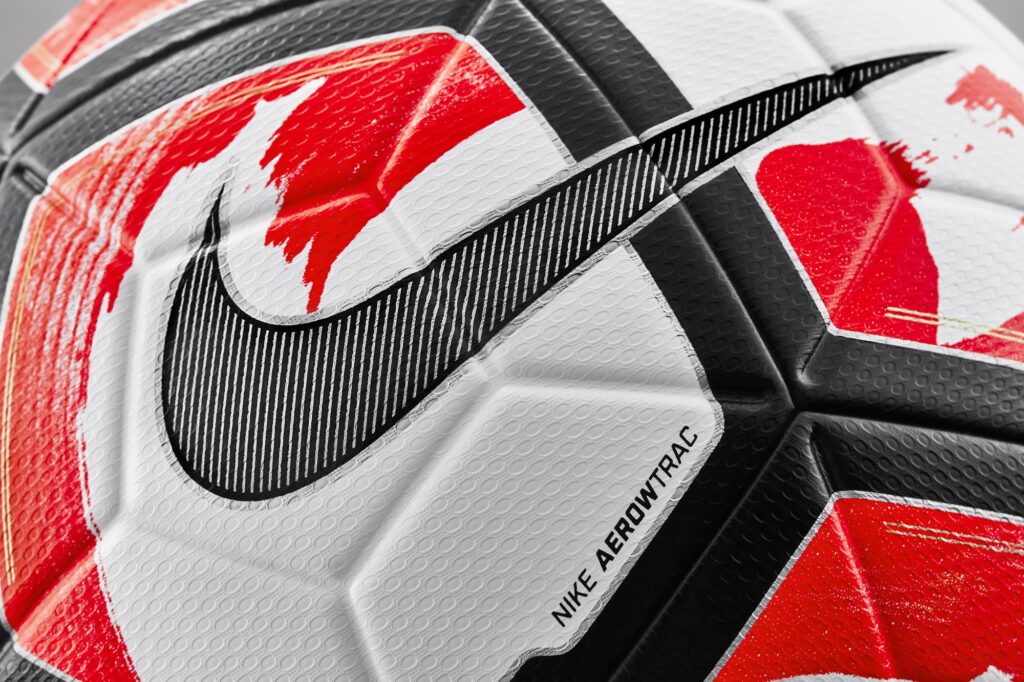 "We're excited to create the official ball of the Copa America Centenario and to be able to bring Nike innovation to what promises to be an incredible spectacle," said Andrea Perez, General Manager of Nike Soccer North America.
At the center the entire spectacle sits the tournament's official match ball: the Nike Ordem Ciento. Exclusively created to honor the competition's legacy, the ball blends leading technologies with a bold, graphic aesthetic.
A graphic red and black composition both modernizes the sport's classic geometric design and augments it with bold sweeps of soulful color. The resulting bold effect helps players catch sight of the ball quickly, which accordingly helps enable rapid decision-making.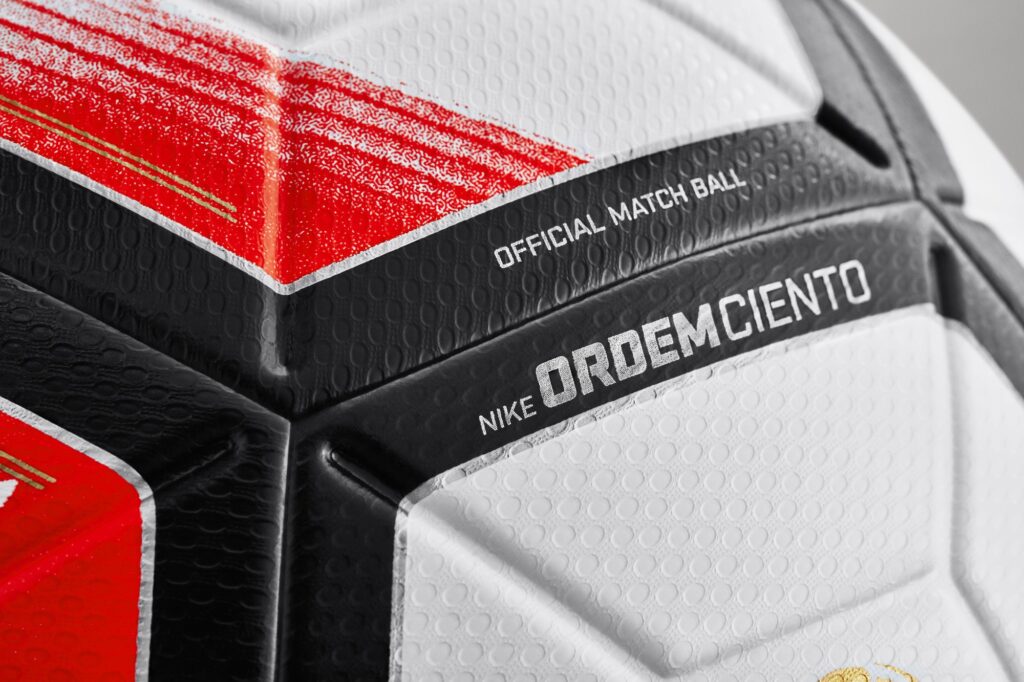 Designed and engineered for a highly sensitive feel and explosive response off the foot, the ball consists of 12 fuse-welded panels in a three-layer casing system and a poly-blend wrapped, free-floating carbon latex bladder.
The ball's NIKE AEROW TRAC grooves, Nike Football's newest proprietary innovation are engineered to grip and channel air to produce the truest trajectory and most consistent flight, which help ensure stability and accuracy mid-air.
FEATURES:
Nike® Aerowtrac grooves and micro-textured casing design equalize air flow over the surface of the ball for great control and accurate ball flight
Restricted 12-wing carbon latex bladder for unbelievable responsiveness and superior touch and shape
Fuse-welded three-layer synthetic leather casing provides a great touch and maximum response
Compressed Polyethylene layer helps store energy which is then released at launch
Cross-linked Nitrogen-expanded foam layer for excellent shape retention
Polyester support fabric improves structure and stability
Perfect sphericity makes this ball fly faster, farther, and with more accuracy
Nike® RaDaR technology with depth-enhanced performance graphics helps in peripheral and central vision so you can react quickly
FIFA Quality Approved, the highest FIFA ranking
---
---
See Also:
Copa America 2015 Official Ball
Latest Soccer Ball Developments
Teamgeist II Goal Line technology
History of the World Cup Official Soccer Balls
Other Soccer Ball History Information on Soccer Ball World