Often the age of a soccer player has a significant impact on performance with the majority of professionals retiring in their mid-thirties. However, there are a small number of professional soccer players who continue playing at a high level well into their forties and beyond.
These select professionals are some of the oldest soccer players who typically bring a wealth of experience and knowledge to the game with their longevity serving as an inspiration to teammates or younger generations.
So who are the top 10 oldest soccer players of all-time?
10. Ze Roberto (43)
One of the oldest soccer players, Brazilian soccer star Ze Roberto retired from the game in 2017 aged 43. He was a versatile player who featured at left-back, central midfielder and even as a winger. The South American regularly displayed remarkable adaptability and athleticism.
Ze Roberto played for a number of high-profile clubs including Real Madrid, Bayern Munich and home nation side Santos. He made a total of 84 appearances for Brazil, winning the Copa America in both 1997 and 1999. Since his retirement, Ze Roberto has continued his involvement in the sport as a coach and mentor to younger players.
9. Shunsuke Nakamura (43)
Ninth on the list of oldest soccer players, Shunsuke Nakamura finally retired from professional soccer as recently as 2022 at the age of 43. He is widely regarded as one of the greatest players to ever grace the Japanese game. Nakamura played for Serie A side Reggina in the early 2000's and later signed for Scottish club Celtic where he became a firm fan favourite.
One of the oldest soccer players, he was renowned for incredible skill, set piece accuracy and an ability to score spectacular goals from long range. Nakamura was also a key figure for the Japanese national team, making almost 100 appearances, winning the AFC Asian Cup in 2004 and 2011. He is currently the first team coach of Yokohama FC. Nakamura remains the only player to have been named 'J League Most Valuable Player' twice when he received the award in both 2000 and 2013.
8. Gianluigi Buffon (45)
Widely regarded as one of the greatest goalkeepers in soccer history, Italy legend Gianluigi Buffon began his professional career with Parma in 1995 before moving on to Juventus in 2001. He has won numerous accolades including ten Serie A titles, four Italian Cups and a UEFA Cup. Buffon was also part of the Italian team to claim the 2006 FIFA World Cup.
Having finally returned to Parma in 2021 and now aged 45, Buffon is still an exceptional shot-stopper with excellent reflexes and a commanding presence in the penalty box. He has become famous for his longevity as one of the oldest soccer players, having played at the highest level for over two decades including a recent stint at French side PSG.
7. John Burridge (45)
Former English professional goalkeeper John Burridge (also known as "Budgie") is one of the oldest soccer players, featuring for numerous clubs during a career that spanned 28 years from 1969 to 1997 including Aston Villa, Newcastle United and Southampton. He played until he was 43 years old and holds the record for oldest player to ever appear in the English Premier League with Manchester City.
Burridge was an eccentric and a confident character who loved practical jokes. Following his retirement, he became a coach and worked at the likes of Hartlepool United and Kerala Blasters in India. Interestingly, Burridge has also written a book about his career and life in soccer entitled "Budgie: The Autobiography of Goalkeeping Legend John Burridge."
6. Vitorino Hilton (45)
Vitorino Hilton (or more commonly known as Hilton) is a former Brazilian centre-back who retired from the sport in 2022 with his final club being French club Sete. He started his professional career with Brazilian team Paraná Clube in 1999 before eventually moving into French soccer.
Despite being well into his 40s and one of the oldest soccer players, Hilton remained a key player for Montpellier as recently as 2021 by helping them reach the Coupe de France semi-final stage. Hilton is known for his physical strength, epic aerial presence and excellent tackling skills. He was a highly respected leader having served as captain for many of the teams across the duration of his career.
5. Essam El-Hadary (45)
Retired Egyptian Essam El-Hadary is considered one of the greatest goalkeepers in African soccer history and fifth on the list of oldest soccer players. Beginning his career back in 1993 with Egypt's league side Damietta, El-Hadary eventually moved to bigger clubs such as Al Ahly and Zamalek.
El-Hadary is known for his shot-stopping abilities, amazing reflexes and prowess in penalty shootouts. His crowning achievement came during Egypt's win at the 2006 Africa Cup of Nations where he was ultimately named the tournament's best goalkeeper. He retired from international soccer in 2018 having earned 159 caps which was a record for an African player. Two years later he played his final game for Egyptian team Nogoom.
4. Stanley Matthews (50)
English soccer legend Sir Stanley Matthews is thought of as one of the greatest players of all time and oldest soccer players. He played most famously for Stoke City and Blackpool, known for his exceptional dribbling skills, speed on the ball and his precise crossing ability. During his time Matthews won two FA Cups, the first with Stoke City in 1937 and the second fifteen years later with Blackpool in 1953. The latter match became known as the "Matthews Final" in which he gave one of the most outstanding performances by a wide player in living memory.
Matthews made 54 appearances for England and was a member of the team that won the 1953 British Home Championship. Off the soccer field, he was dedicated to fitness and his healthy lifestyle, continuing to play as one of the oldest soccer players until he was 50 years old and was finally knighted in 1965 for his services to soccer.
3. Paul Bastock (52)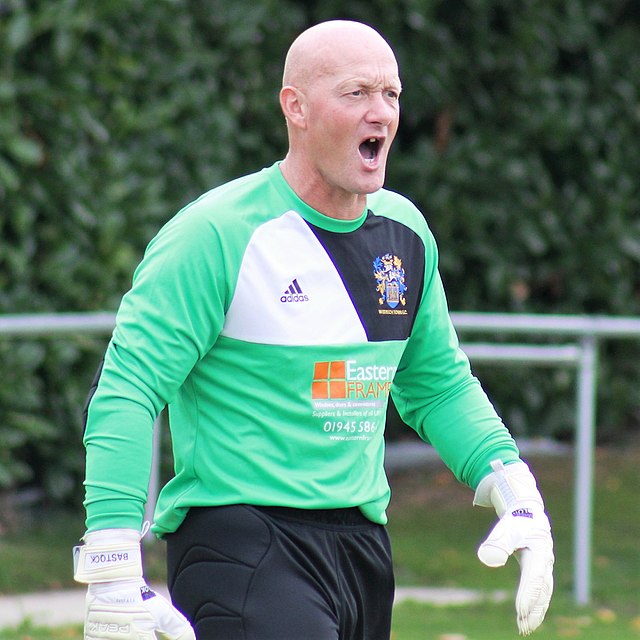 Paul Bastock is an English soccer goalkeeper and famous amongst the non-league side of the sport. As one of the oldest soccer players, he featured for numerous lower tier English teams such as St Albans City, Cambridge City and Boston United.
Bastock is known for his longevity having played professionally until 2017 aged 47 years old. Yet despite only playing once in the last six years, he has yet to officially retire at the age of 52. Bastock holds the record for most appearances in non-league soccer with over 1,000 games played!
2. Kazuyoshi Miura (56)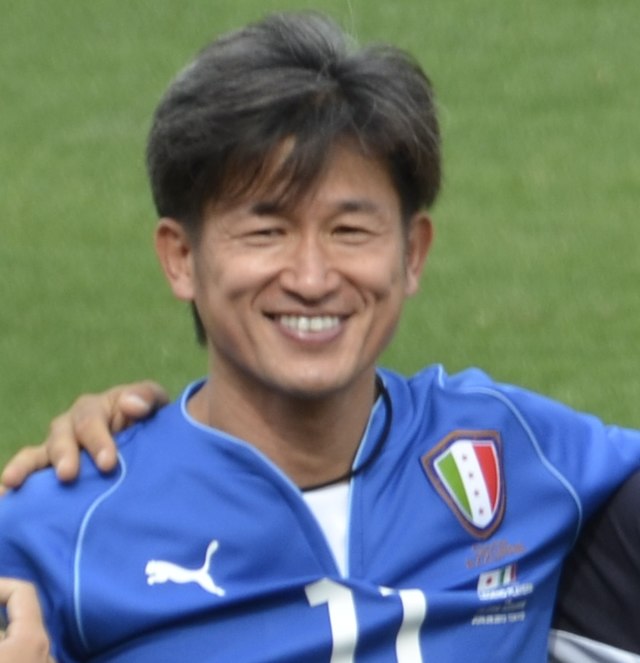 Japan's Kazuyoshi Miura (commonly referred to as "King Kazu") currently plays as a striker for Oliveira do Hospital in the third tier of Portuguese soccer. He started his professional career with Santos in Brazil before eventually returning to Japan to play for Verdy Kawasaki.
He has played professionally for over 35 years which makes him one of the oldest active soccer players in the world. Miura has also played for the Japanese national team, earning 89 caps along with scoring 55 goals but is yet to officially retire from international soccer! As one of the oldest soccer players, he has proven an inspiration to younger players by highlighting that age doesn't have to be a barrier to succeed in soccer.
1. Robert Carmona (61)
Of all the oldest soccer players of all-time Robert Carmona tops the list. The Uruguayan plays as a centre-back and captains fourth-division club Hacele Un Gol a la Vida. He has also featured in the lower leagues of United States, Canada, Spain and Italy for a rumoured thirty teams in total and over 2,200 official matches!
Carmona started his professional career as far back as 1976. He was originally a playmaker and holds the Guinness World Record for the longest soccer career. Carmona also holds the record for the player with the biggest gap between spells at a club, featuring for La Luz F.C.in 1984-85 before finally returning 24 years later in 2009. Despite having undergone eight operations due to injury, Carmona has stated his intention to continue playing soccer well into his sixties, further cementing his status at the top of the list of oldest soccer players of all time.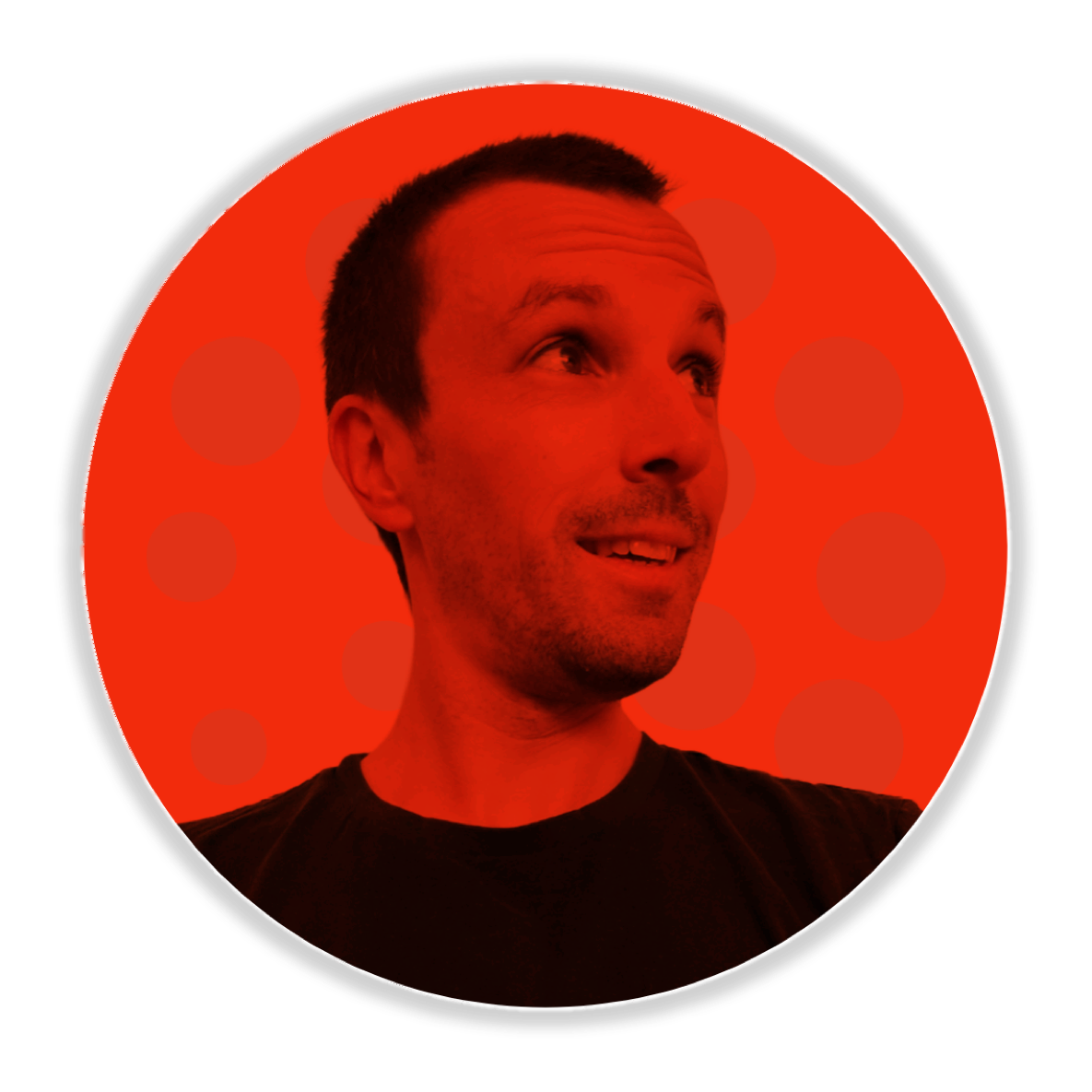 Typically it's my passion for Sports and Music that get the typing juices flowing. But ultimately I enjoy writing or blogging about any topic I can get my keyboard thrashing hands on!