Debating the best soccer team in the world of all time can be a very subjective topic that has been hotly contested by soccer enthusiasts through the generations.
What exactly makes a side the best soccer team in the world?
Some argue that success in major competitions is the most important factor, the winning of numerous domestic, Continental and International titles a must.
Others believe that a team's overall style of play is a greater indicator. Those select sides with unparalleled skill, creativity and a level of teamwork that allows them to dominate the soccer landscape. Squads filled with superstars able to take the game to unprecedented new heights.
Let's explore who is the best soccer team in the world of all-time?
Best Soccer Team
10. France National Team (1998-2000)
The French national side of 1998 to 2000 is widely considered one of the best teams in soccer history. This side won both the 1998 World Cup on home soil and then followed it up by claiming victory at the 2000 UEFA European Championship. They personified the idea of unity with many modest players who worked for each other on the pitch. The success of France's racially diverse squad was regarded as the ultimate triumph for a country with multi-ethnic and multicultural divides.
At the turn of the century the French were the best soccer team in the world. The side were led by captain Didier Deschamps, driven by midfield maestro Zinedine Zidane and possessed rising attacking talent Thierry Henry. They dominated their opponents with both attacking precision and a rock solid defence.
9. AC Milan (1988-1994)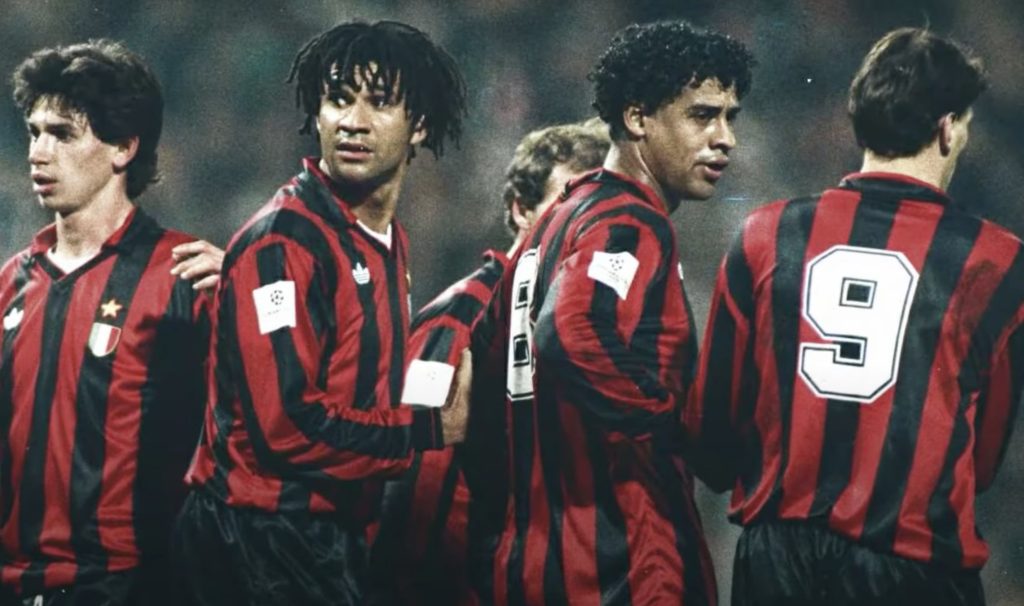 One of the most dominant teams in European soccer during the late 1980s and early 1990s were AC Milan. Coached in this era by the legendary Arrigo Sacchi and then Fabio Capello, Milan went onto win four Serie A titles, two European Cups and two Intercontinental Cups across a six-year period.
As the best soccer team in the world, the Italian side's success was built upon a majestic defence featuring the likes of Franco Baresi and Paolo Maldini. The team's attacking talents were also plentiful, famously focused around Dutch trio Marco van Basten, Ruud Gullit and Frank Rijkaard. Milan had a solid team ethic along with Sacchi's emphasis on high-intensity pressing working to great effect.
8. Germany National Team (1972-1974)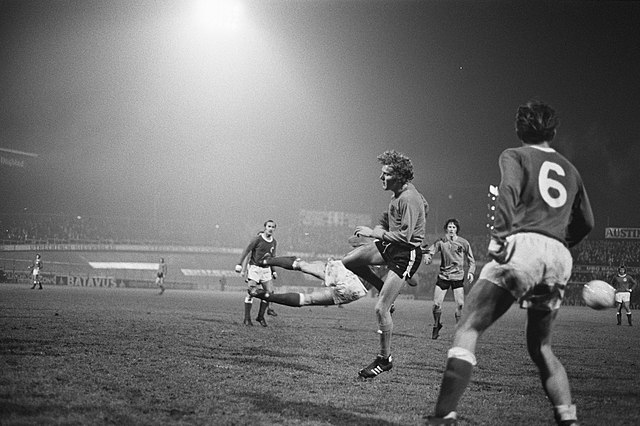 Managed by Helmut Schön, featuring a host of legendary players including Franz Beckenbauer and Gerd Muller, the German national football team enjoyed a period of great success from 1972 to 1974. During this era, they first won the 1972 European Championship and dominated the tournament by winning all their matches. Victory marked Germany's first major international trophy since victory at the World Cup in 1954.
Two years later the Germans hosted the World Cup. They faced tough competition for the title from the likes of Brazil and the Netherlands but ultimately emerged victorious. The feat solidified Germany's status as one of the world's top sporting nations and were the best soccer team in the world.
7. Manchester United (1999)
Perhaps Sir Alex Ferguson's greatest achievement was his Manchester United's 1999 treble-winning side and at the time the best soccer team in the world. This squad is the stuff of legends featuring iconic players such as David Beckham, Ryan Giggs, Paul Scholes and Roy Keane.
Across the campaign United won the Premier League title and FA Cup but it was their display in the 1999 Champions League final that truly wrote them into soccer gospel. Facing Bayern Munich and with just minutes left to play United were losing 1-0. Yet two goals in injury time from Teddy Sheringham and Ole Gunnar Solskjaer sealed a dramatic 2-1 victory and completed the treble. It remains one of the greatest feats in English soccer history and made them the best soccer team in the world at the turn of the century.
6. Real Madrid
Between 2016 to 2018 Real Madrid became the dominant force in world soccer winning two La Liga titles, the FIFA Club World Cup twice and most notably three consecutive Champions League titles. Led by legend of the game Zinedine Zidane, Los Blancos were the best soccer team in the world, featuring a host of experienced talents in their prime including Cristiano Ronaldo, Sergio Ramos and Luka Modric.
Real Madrid's performances across a trio of Champions League campaigns during this period were particularly epic with their stand out quality being the ability to perform to an optimum level when it mattered most. Over three years they defeated Juventus, Atletico Madrid and Liverpool. The team's prowess was built on an effective attacking philosophy and a fluid counter-attacking style as Cristiano Ronaldo led the way with his incredible goal-scoring ratios!
5. Ajax (1970-73)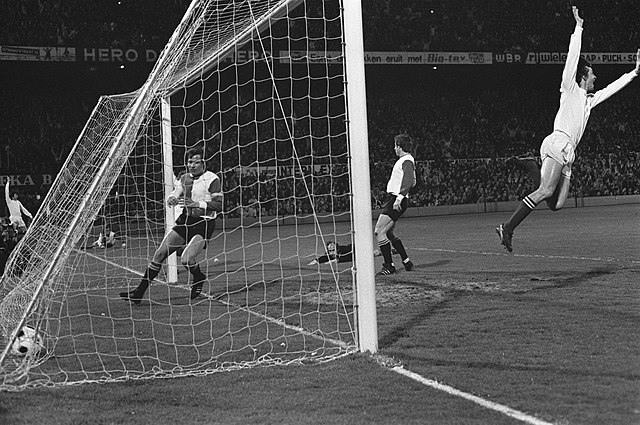 The Ajax side of the early 1970s was a revolutionary team known for its fast-paced attacking style and adoption of Holland's 'Total Football' system whereby players have no fixed positions and offer pure flexibility on the pitch. As the best soccer team in the world at that time, there was a clear emphasis on fluid movement and playing in multiple roles throughout a match.
Coached by Rinus Michels and captained by Dutch legend Johan Cruyff, this side won a host of domestic honours but more significantly lifted three consecutive European Cup titles from 1971 to 1973 which is a feat achieved only by one other team in the competition's history.
4. Liverpool (1976-1984)
Liverpool's domination of both English and European soccer over this eight-year period is nothing short of mesmerising. The Anfield side won eleven major trophies including six English League Championships, two English League Cups, a UEFA Cup and two European Cups.
Managed by Bob Paisley and later Joe Fagan, their teams featured a number of iconic players such as Kenny Dalglish, Graeme Souness and a youthful Ian Rush. Renowned for their discipline and work ethic, they also played with real intensity along with tactically flexible which made them virtually unbeatable and the best soccer team in the world.
3. Spain National Team (2008-2012)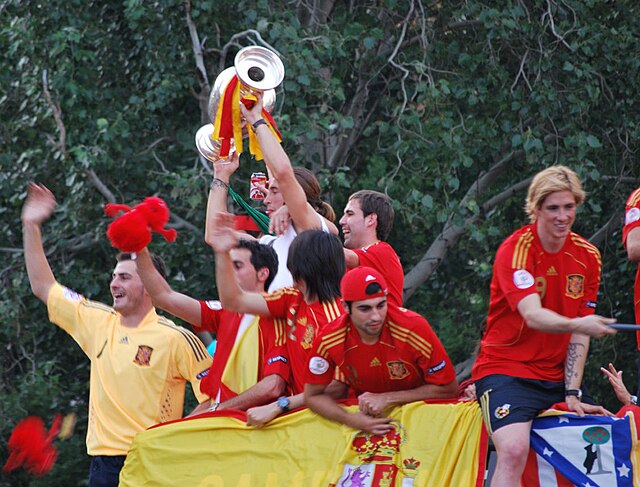 Coached by Vicente del Bosque, the Spanish national side of 2008 through to 2012 played with an innovative possession-based flair that became known as 'tiki-taka.' It helped them dominate world soccer over a four-year period, winning the 2008 European Championship, 2010 World Cup and the 2012 European Championship.
The squad had a strong defensive unit in Sergio Ramos, Gerard Pique and Carles Puyol. A midfield trio of Xavi Hernandez, Andres Iniesta and Sergio Busquets provided technical ability and vision. Together they formed the best soccer team in the world internationally, creating a cohesive unit that controlled games and dominated opponents.
2. Barcelona (2008-2012)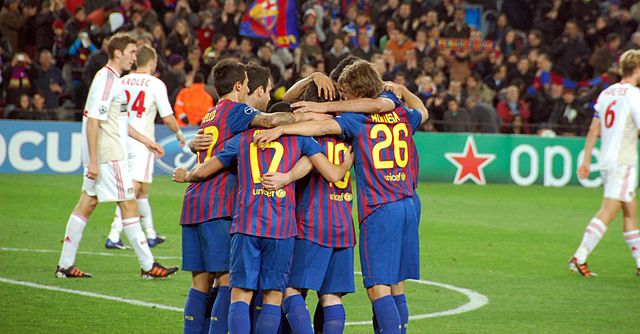 The Barcelona of 2008 to 2012 are undoubtedly one of the greatest club sides ever seen. Credited with providing the backbone of the triumphant Spanish national side, they won three La Liga titles, two Copa del Rey trophies and two Champions League titles across these four highly successful seasons. Under the coaching of former player Pep Guardiola, Barcelona developed the tiki-taka, loosely based around Ajax's total football system of the 1970's which naturally integrated into Spain's international side.
The best soccer team in the world at club level, his team featured a plethora of world class talents including Xavi Hernandez, Andres Iniesta and perhaps the greatest player the sport has ever witnessed in Lionel Messi. They played with a fluidity and grace that made them truly irresistible to watch.
1. Brazil National Team (1958-1970)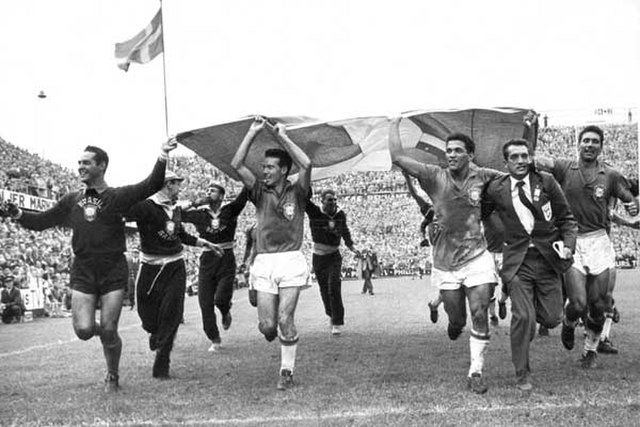 Over the course of twelve years and three international tournaments the Brazilian national evolved into one of the greatest soccer teams of all time – and the best soccer team in the world.
Unbelievably they won three World Cups across this period in 1958, 1962 and 1970. With soccer great Pelé leading the line and Garincha providing his wizardry, the Brazilians bossed world soccer with their skillful attacking style, flair and technical creativity.
Brazil's third World Cup victory was arguably the most prestigious. That team played perhaps the most beautiful soccer ever seen on the world stage with Jairzinho, Pelé and Carlos Alberto in their prime. They have since inspired generations of soccer fans, leaving an incredible legacy and are undoubtedly the best soccer team in the world of all time.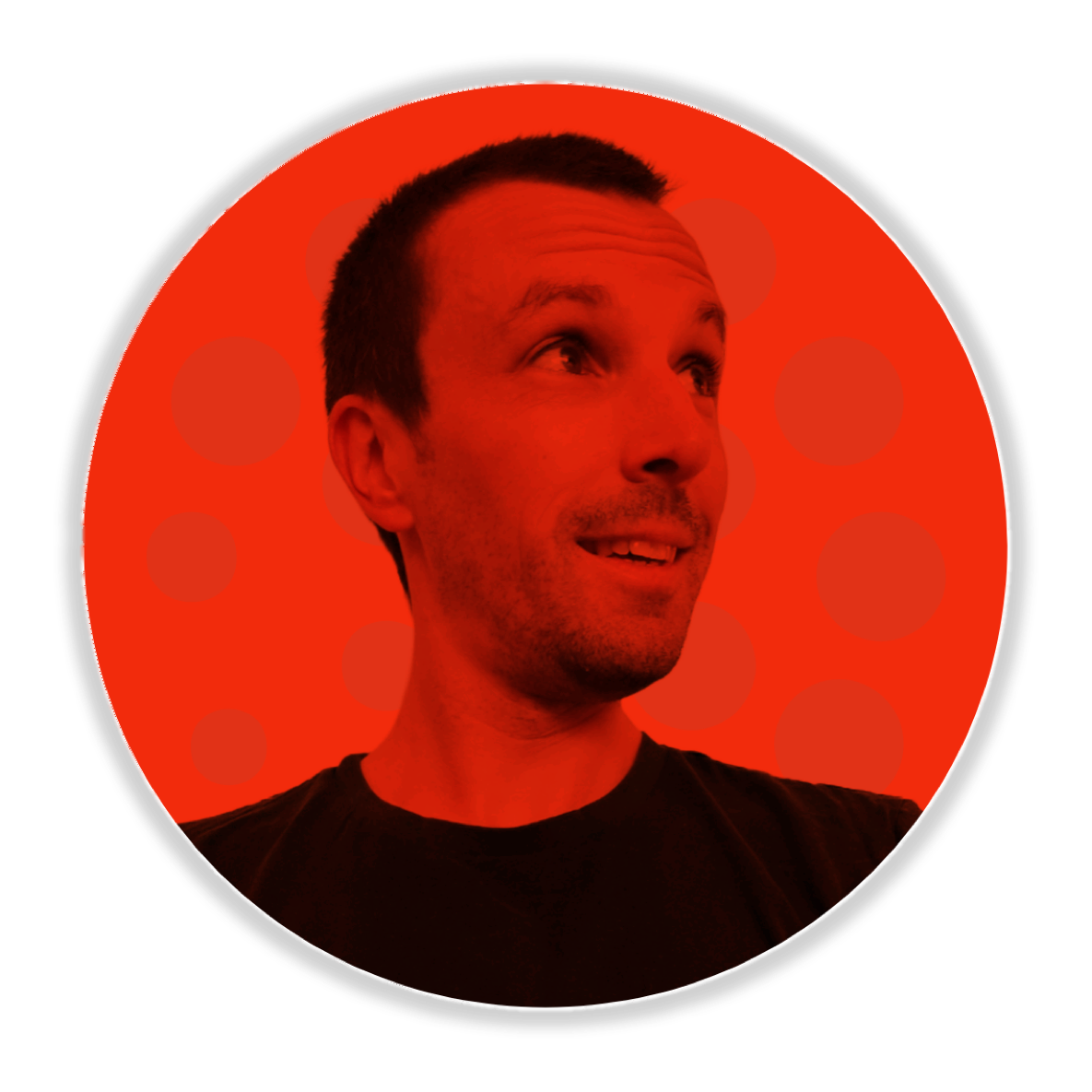 Typically it's my passion for Sports and Music that get the typing juices flowing. But ultimately I enjoy writing or blogging about any topic I can get my keyboard thrashing hands on!