Etrvsco Unico – Italy, 1990
The first ball with an internal layer of black polyurethane foam.
The above picture was provided by Sebastiano Calì from Italy. Thanks!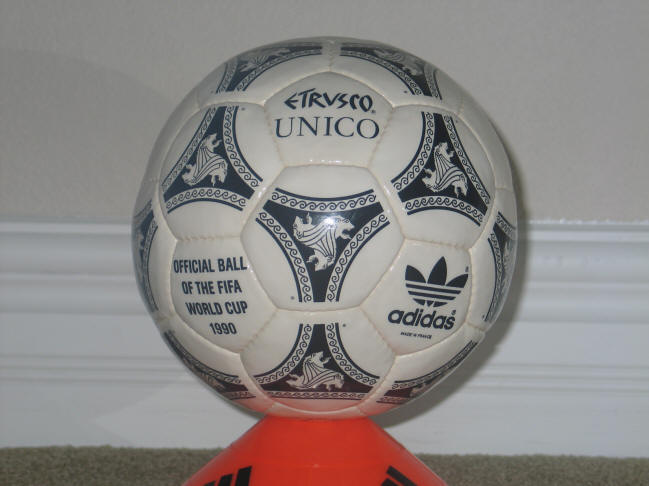 The above picture was provided by Jacques Barralon – The "R" indicates the official ball while "TM" was used for balls made after the 1990 World Cup.
This ball was a high-tech product which was manufactured entirely from quality synthetic fibers. The lowest covering consisted of textiles impregnated with latex for form stability and resistance to tearing, the neoprene layer made the ball water-tight and the outer skin made of polyurethane layers was used for abrasion resistance and good rebound properties. The name and intricate design took their inspiration from Italy's magnificent, ancient history and the contributions and fine art of the Etruscans. Three Etruscan lion heads decorate each of the 20 Tango triads.